Take a look at a couple of the markets we visited while traveling in Vienna, Rochusmarkt and Naschmarkt. I have to admit that I can spend most of the day wandering and lingering in European markets like these.
This post contains affiliate links. As an Amazon Associate, I earn from qualifying purchases. Read my full disclosure policy here.
When we travel, exploring markets is just about my favorite thing to do. You can learn so much about the culture and lifestyle of a place from them. Watching the locals, seeing what they buy and how they hang out and socialize, and finding out how each neighborhood market differs from the other gives me so much more information about a city and its people than a guidebook ever could. But I do still love a guidebook.
And I love a good European market. It embodies my dream lifestyle. Just stepping out of my apartment, strolling down the street to a market full of produce, cheeses, fish, meat and spices that will inspire me... AND I can get a nibble. It's everything that makes me happy in one place. I would go everyday if I lived in a fab European city, but I don't –– yet.
Rochusmarkt in Vienna was right near our Airbnb in the Landstrasse neighborhood. Our host, Cristoph, was raving about it, and I can see why. It was just so freakin' cute. Small, but with every little booth you would need. Produce, cheese, wine, coffee, etc.
It had a great neighborhood vibe that made me wish I lived around the corner. People hanging out having coffee or drinks, grabbing whatever provisions they needed to make their weekend complete.
At this point in the trip, I had not yet encountered the iconic Viennese institution that is Trześniewski.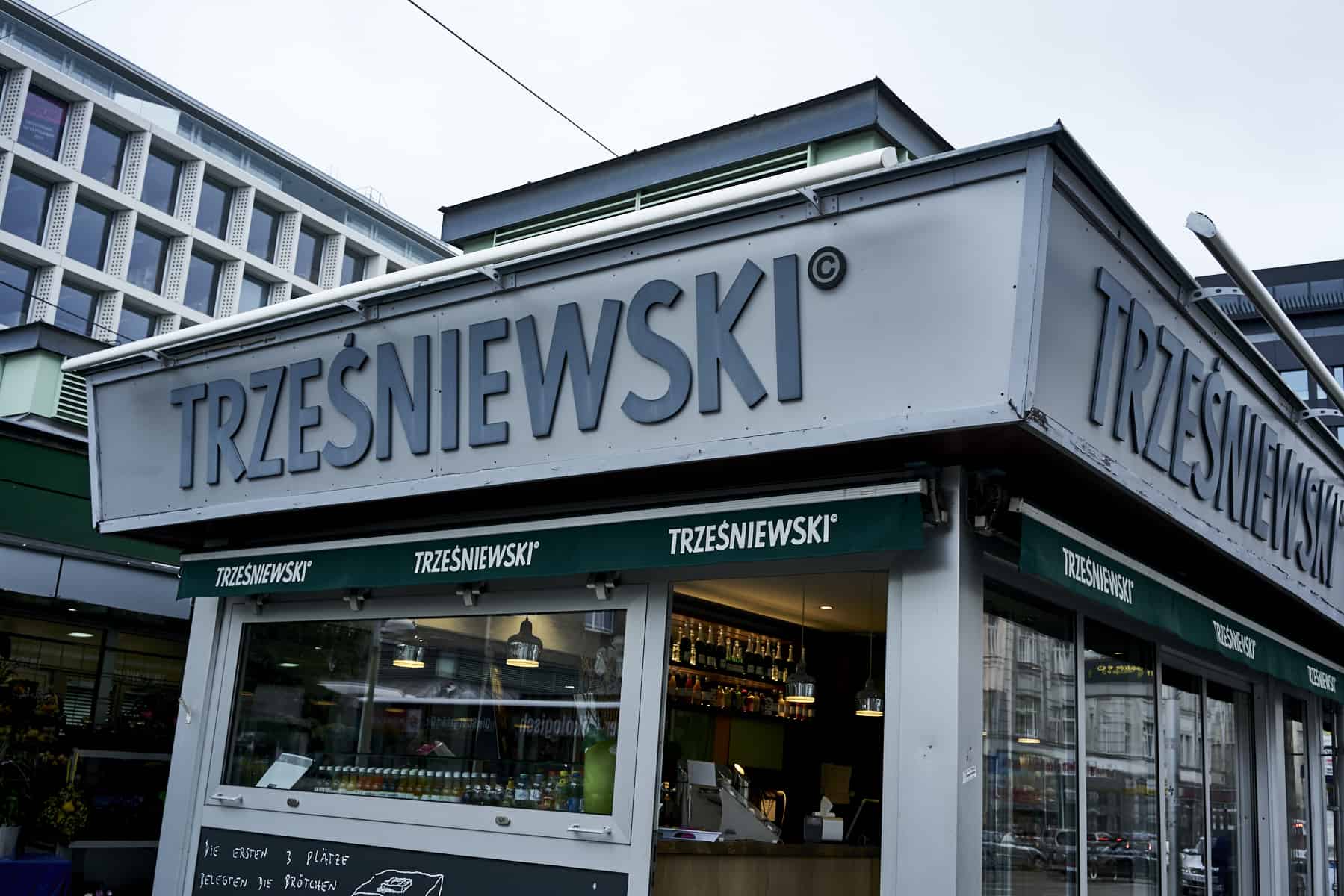 They sell little rectangular slices of rye bread, with all manner of spreads and toppings. Back in 1902, Mr. Trześniewski wanted to provide people with a quick, portable meal. He came up with the idea of sandwich fixings being made into spreads, so it would stay on the bread, and you could get all of the contents delivered to your mouth quickly, without utensils, in little bite-sized pieces. Everything looks like it has been spread on the bread with a fork.
I wish I had known more about this place, because you're supposed to get a few of them and have a pfiff - a small glass of beer - to accompany them. I missed out on the pfiff. I pfiffed it up. But I did order a couple of things to try. I'd love to tell you what they were, but my German is terrible. I just pointed. I eat pretty much everything so I wasn't worried about it, and they were delicious. I'm assuming the one with the egg on it is egg salad?
One thing I do know in German is that käse means cheese. So here you go: Cheeseland. I think that says it all. You can just drop me off here. I'll be fine for the rest of the day.
Then we headed to Naschmarkt. This is a nearly 1 mile long stretch of produce stalls, cheese mongers, pastry shops, and all sorts of restaurants from very expensive seafood to traditional Viennese schnitzel to falafel. There has been a market on this site in Vienna for more than 500 years. We were there on a Saturday and it's clearly a place that is part of the social culture of the city. Locals are shopping, hanging out, having beers or wine with friends.
There were sooooo many choices. We walked pretty much the length of the market and back, before deciding to start with a big plate of Italian antipasti and some wine "vom fass", which means "from the barrel" or on tap.
Many of the stalls have tables right in front, so you are sitting in the middle of all the action, with people going by, and vendors calling out to the crowd offering samples. I recommend taking your time here. Plan for a few hours so you can stop and sample a variety of nibbles and drinks along the way. Just realize it's kinda like the Louvre - you're not gonna see it all in one day, so pace yourself and make each stop count. It's a great place to learn about the history of the city and its current food culture, and to sidle up next to some locals and make friends. Ask a question about local products. We found the people there to be very proud of Austrian wine, sausages, etc., and very happy to tell us more about them.
We made our way back down the rows of stalls and for lunch we opted for beer and schnitzel - a classic in Vienna that we hadn't tried yet. I guess I just wolfed it down, because somehow, I don't have a picture. Or maybe I just truly got lost in the moment, feeling like I lived in an apartment just around the corner.
All photos in this post taken with a Sony a7R II using a Sony FE 85mm f/1.4 GM lens and a Zeiss Sonnar T* FE 35mm F2.8 ZA lens. We're planning to upgrade to the Sony a7R III soon.
Related reading: Eating a lot in one day isn't unusual for us on vacation. Check out 24 Hours of Eating in Berlin, or Paris Food Tour of the Marais.
For more on travel to Vienna, check out Frommer's Vienna Day by Day.
This post contains affiliate links. As an Amazon Associate, I earn from qualifying purchases. Read my full disclosure policy here.