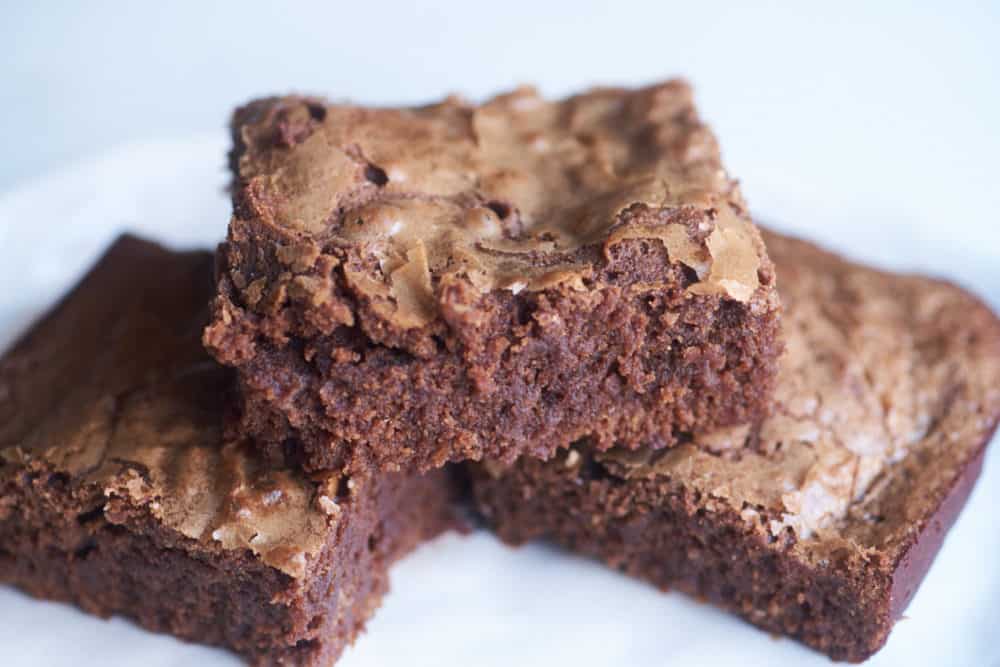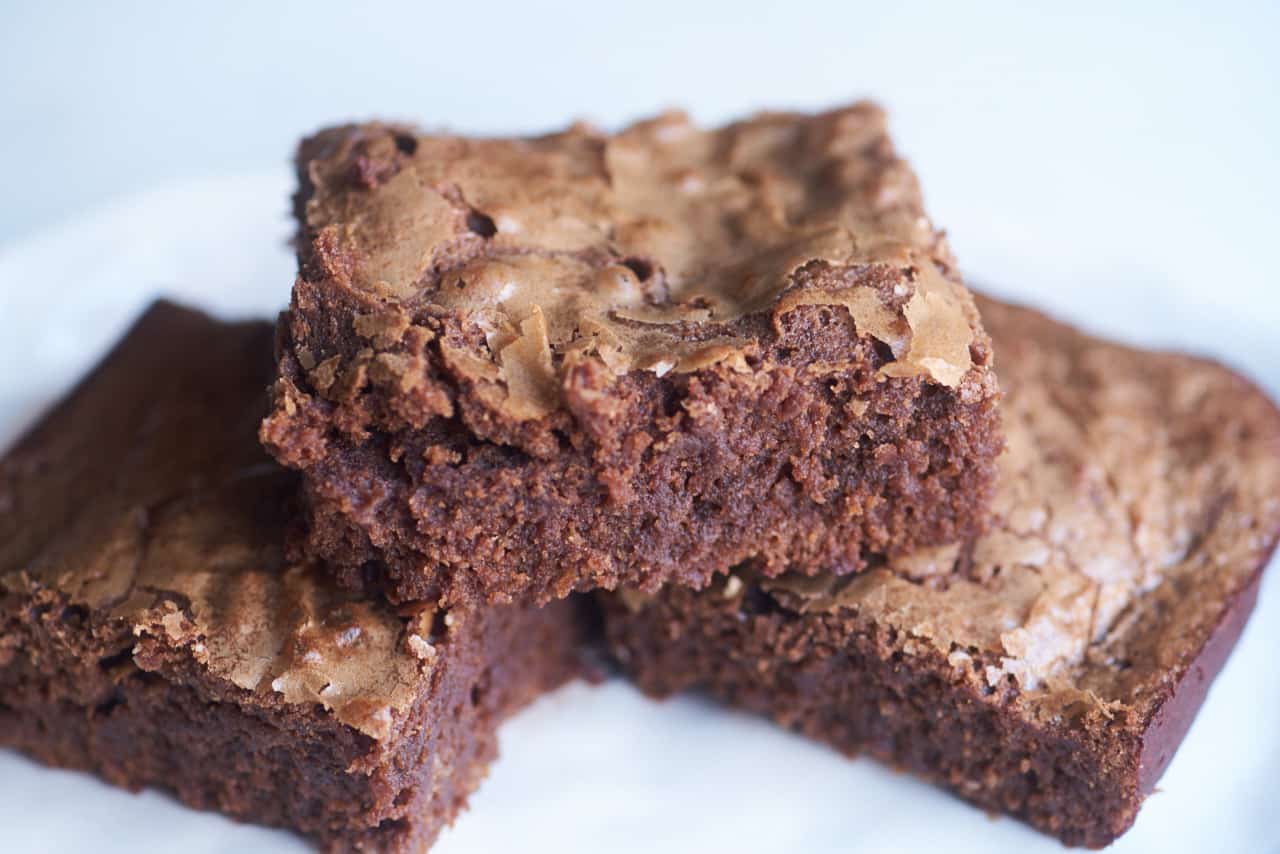 A brownie is a very particular thing. Or should I say, the word 'brownie' has a very particular sub-genre of things. There are cakey brownies, fudgy brownies, cheesecake brownies, peanut butter swirl brownies, with nuts, without nuts – and don't even get me started on blondies! But let's just say that it's generally acceptable that they are flat-ish and chocolatey, but they are not actually cake. And apparently, they have been with us for quite some time, dating back to 1892 when they were first prepared by the Palmer House Hotel in Chicago, especially for the fancy ladies in the Women's Pavilion at the World's Fair.
I chose none of the descriptive terms above for these brownies. I find them neither fudgy nor cakey, but somewhere in the middle. Gooey it is. Light enough to not sit like a rock in your stomach, but decadent enough to satisfy. And perhaps the greatest thing of all about brownies is how fantastically easy they are to make. The only hard part is waiting long enough for them to cool so you can get them out of the pan.
These are my adaptation of Fat Witch Bakery's recipe. If you happen to be strolling past their storefront in Chelsea Market in NYC you'd better get your butt in there and try something.
Related recipes: Want more chocolate? Try Gluten-Free Double Chocolate Hazelnut Cookies, or Chocolate Mousse.
Gooey Dark Chocolate Brownies 
Adapted from Fat Witch Brownies
2 sticks unsalted butter (16 tablespoons)
1/2 cup plus two tbsp bittersweet chocolate chips (60% or more cocoa)
1 1/4 cups granulated sugar
4 large eggs
1 tsp pure vanilla extract
1/2 cup plus 2 tbsp unbleached flour, sifted
pinch of salt
Preheat oven to 350 degrees.
Grease a 9 x 9 inch baking pan with butter. Dust with cocoa powder to coat and tap out the excess.
Melt butter and chocolate chips in a small saucepan over low heat, stirring frequently. Set aside to cool.
Cream sugar, eggs and vanilla together.
Add cooled chocolate mixture and combine until well blended.
Measure the flour and salt and sift together into the chocolate mixture. Mix gently until combined and no bits of flour remain.
Pour batter into pan and spread evenly. Bake 30-33 minutes until a toothpick inserted in the center comes out clean or with only crumbs, not wet batter.
Cool in the pan on a rack for 1 hour. Cut just before serving.