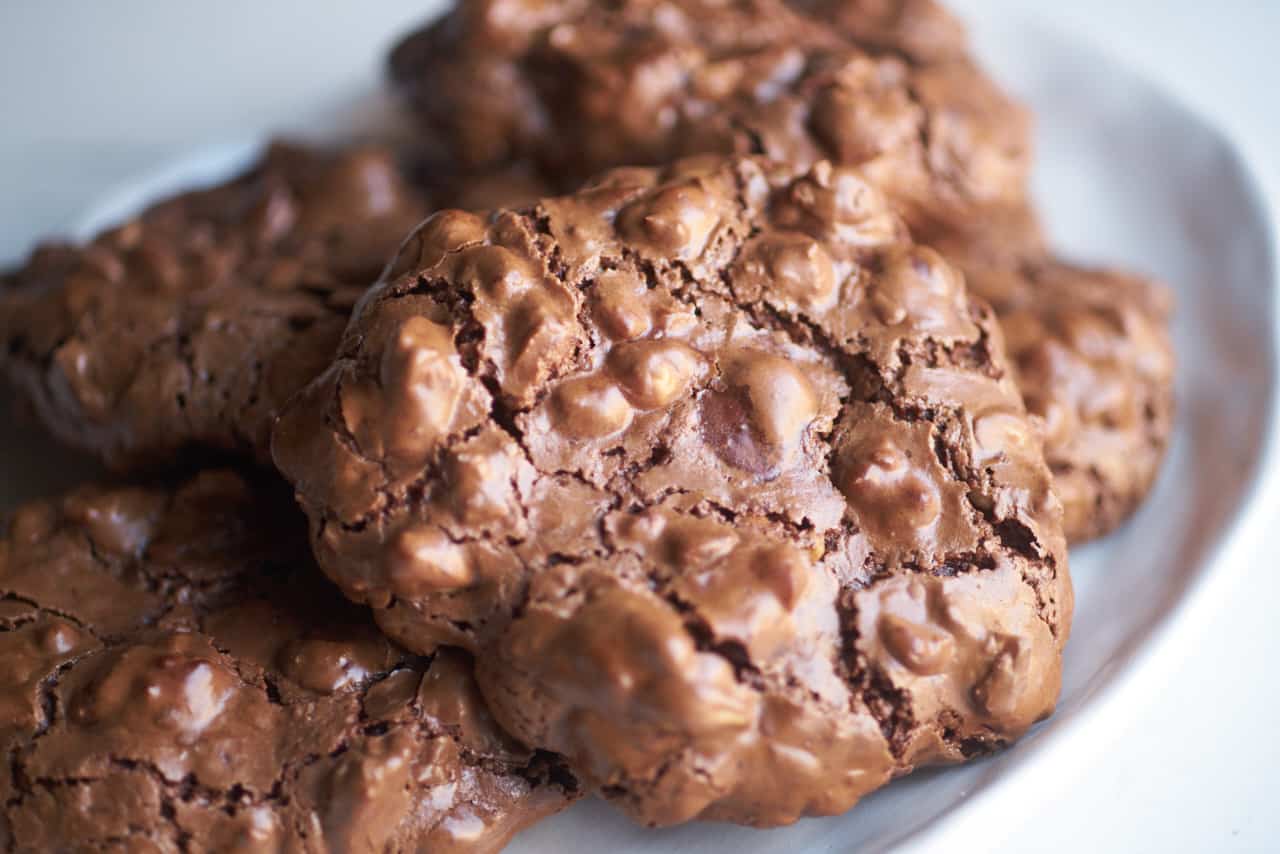 I'm sitting here staring at the computer wondering what to say about these cookies. How they should make you feel. Why you should make them for yourself and the ones you love. Why you should carve out a precious bit of your personal time to do something nice for yourself and others. Because…
They're beautiful? Yes, they are pretty, aren't they? Their shiny, cracked surface makes you look like a pro baker. How does that happen? I have no idea. I tried to look it up. Something to do with the egg whites I guess. Kind of a meringue thing, but without the mixing. I'm not a pro baker. Or a scientist. Because they are the same thing. Baking = science.
They're easy to make? They are SO easy to make. Almost too easy. It should always be this easy.
They're sexy? Yes. Chocolate and hazelnuts together are sexy. Everyone knows that.
They're good for you? That's the excuse we all wish we could say about cookies all the time, but since these have no butter, we can just barely get away with it. Chocolate reduces stress, combats those nasty free-radicals, and boosts brain power, and hazelnuts are heart-healthy, full of fiber, and high in minerals. So, yes. They are kind of good for you.
But is that really any reason to eat a cookie?
Whatever your reasons, just eat them for the pure joy of it. And share them for that warm feeling inside. Make your little part of the world a better place by making these cookies. Share the love.
Related recipes: What to do with the rest of the hazelnuts? Make these Candied Hazelnuts.
Gluten Free Double Chocolate Hazelnut Cookies
Adapted from Martha Stewart Everyday Food
3 cups powdered sugar, sifted
3/4 cup cocoa powder, sifted
1 1/2 cups roasted hazelnuts, chopped
1 cup bittersweet chocolate chips
4 large egg whites
1/2 tsp kosher salt
To roast the hazelnuts:
Preheat oven to 275 degrees. Spread hazelnuts on a dry sheet pan and roast in the oven for 15 to 20 minutes. Keep an eye on them so they don't get too brown.
Remove nuts from oven and transfer to a large bowl lined with a kitchen towel. Cover the nuts with the towel and allow to sit for about 10 minutes. This lets the skins steam a little so they come off more easily than if you just tried to remove them right out of the oven. A new trick I learned from the fine folks at Oregon Hazelnuts.
Gather up the towel and rub the nuts vigorously to remove skins. Do this over the bowl so if any nuts escape they don't go rolling all over your kitchen! Not all the skins will come off.
Chop nuts coarsely and set aside.
For the cookie batter:
Preheat oven to 375 degrees. Line two baking sheets with parchment paper.
Measure powdered sugar and sift into a large mixing bowl. Measure cocoa powder and sift into the same bowl. You may not want to sift,  (Martha didn't tell me to sift in the original recipe) but I find that sifting allows the cookies to stay a lot fluffier, and let's you get rid of all of those little balls of sugar and cocoa that cake together.
Add salt to the bowl with cocoa and powdered sugar and whisk together.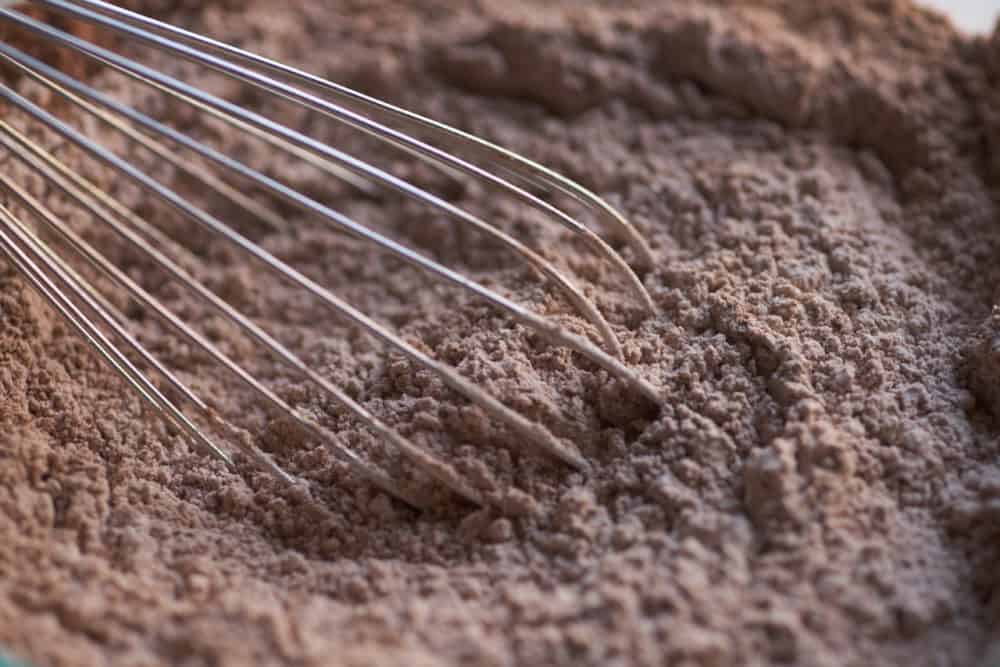 Add chocolate chips and hazelnuts and incorporate into mixture.
Add egg whites and carefully fold in until everything is incorporated. Do not overmix, or cookies will be too flat and sticky.
Measure 1/4 cupfuls of batter and drop onto a parchment-lined baking sheet. Give them space. 3-4 inches between each. Maybe 6 on a large cookie sheet, no more.
Bake for 25 minutes, rotating sheets halfway through.
Allow to cool completely on a wire rack. Store in a covered container, layered with parchment or wax paper. Don't store stacked directly on top of each other or they will stick together.