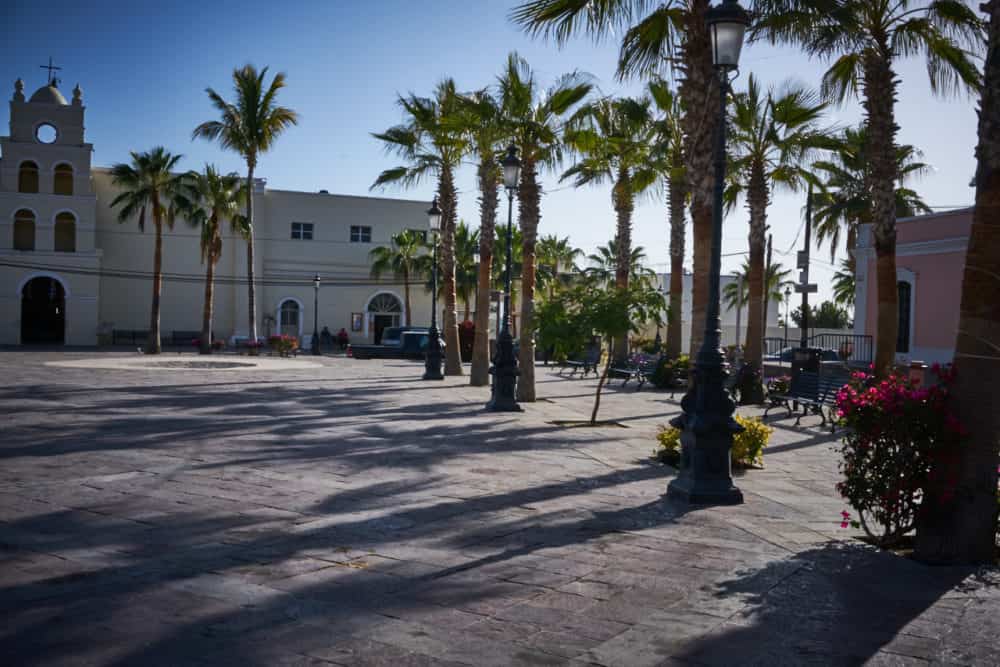 Todos Santos, Baja California Sur, Mexico, began in 1723 as a Catholic mission. Its underground aquifers fed sugar production beginning in the mid-1800s. And for nearly 100 years, sugar money built up the beautiful buildings in the town until the water ran dry.
Now agriculture once again flourishes in the area, and the town has become a center for the arts. It's been deemed a Pueblo Magico by the Mexican tourist board - one of a handful of towns that offer a unique cultural experience, rooted in history, culture, foodways, and other traditions. This was our second visit to this truly magical town, and we spent an afternoon - not long enough - exploring, eating, drinking, and meeting its amazing people.
We learned to make this Quick Mole Sauce during our stay at nearby Rancho Pescadero.
At the suggestion of a local we encountered at our hotel front desk, we had tacos here with fish, coconut shrimp, and deep fried avocado.
And of course we had some Topo Chico!
We stopped into the bar at the Todos Santos Inn for some craft cocktails. One chile-infused and made with mezcal, and an Old Fashioned with caramelized sugar.