Thanksgiving shouldn't be hard. Here are 12 easy Thanksgiving recipes - sides, dessert, and snacks - that will keep you stress-free during the holiday.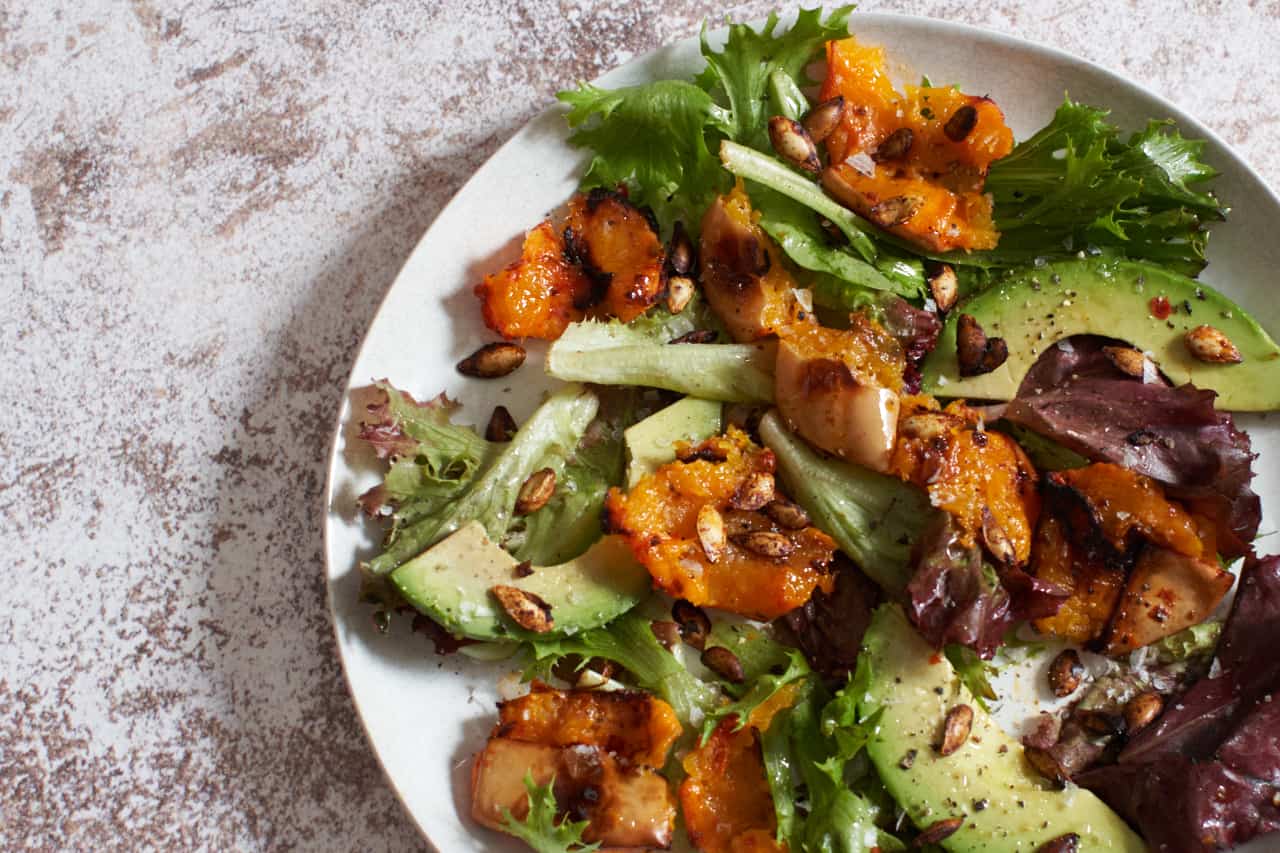 Harissa Roasted Butternut Squash Salad with Avocado and Toasted Squash Seeds
This salad is a great way to get butternut squash on the table without taking up oven space. You can roast the squash ahead of time and pop it in the fridge, then just let it come to room temperature before serving. And it's vegan! Get this butternut squash salad recipe!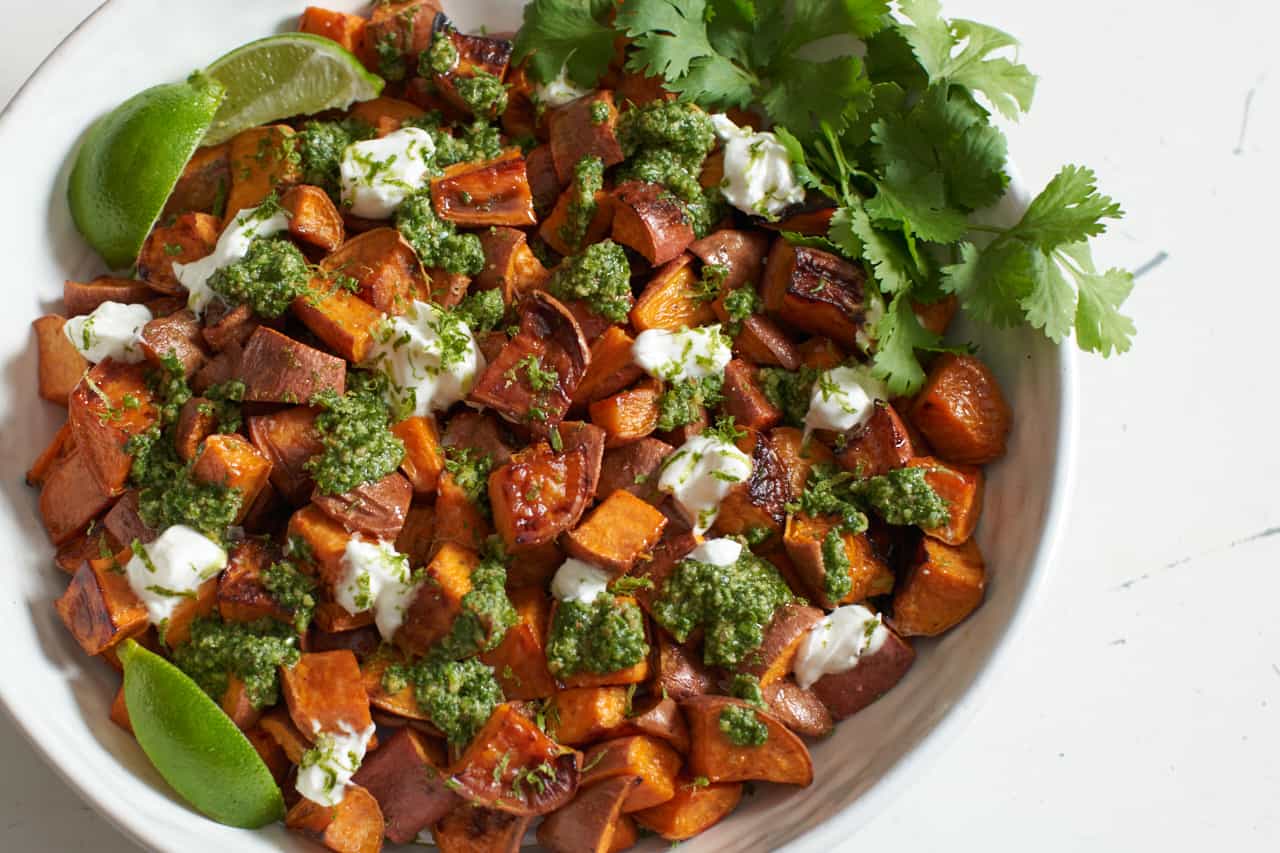 Oven Roasted Sweet Potatoes with Chile-Lime Cilantro Sauce and Yogurt
Trade the sweet mash for a spicy roast this year, with these heavenly sweet potatoes. An ultimate easy Thanksgiving recipe. No peeling, no mashing. Just chop 'em, roast 'em, and zip all the sauce ingredients together in a food processor. Get this sweet potato recipe!
You can never have too many pecans at Thanksgiving. These are so easy, so portable and so addictive. Cut them into little bite-sized squares so you can still have room for dessert after all that turkey. Get this pecan pie bars recipe!
Roasted Butternut Squash with Red Onion, Tahini and Za'atar
This is a fantastic twist on a classic ingredient. So easy to make, you don't even have to peel the squash. Vegetarian, vegan, and gluten-free. Add a little Middle-Eastern flavor to your Thanksgiving table this year. Get this butternut squash recipe!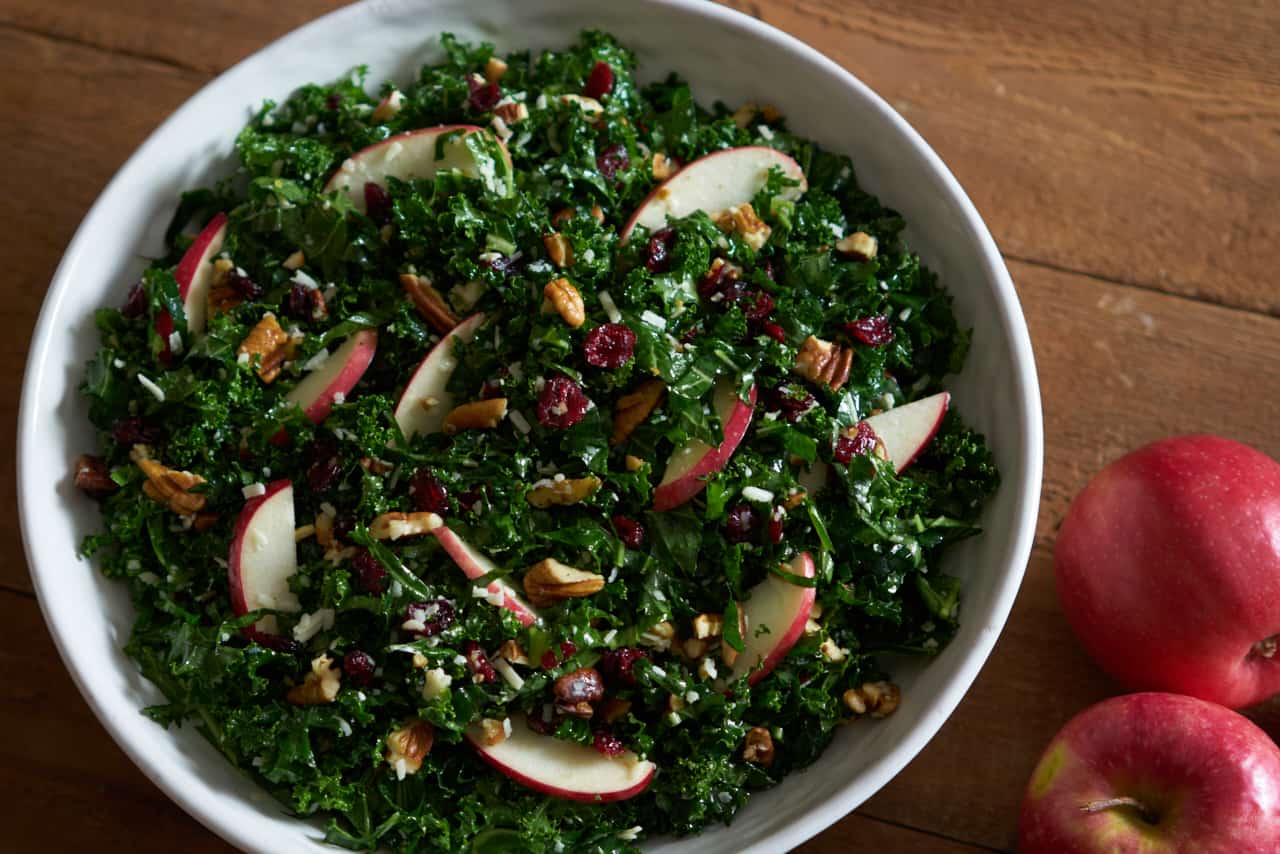 Kale Salad with Cranberries, Apples, and Pecans
I mean, could you get more Thanksgiving ingredients into one recipe? I don't think so. Everyone will want to eat their salad when this is on the table. Get this kale salad recipe!
Just dump some corn syrup, eggs sugar and pecans in a bowl and mix. Whip up some cream cheese and eggs and sugar in another bowl. The magic of this pie is legendary. You can be the one to claim the glory. Get this pie recipe!
Yes you can make lasagna for Thanksgiving. Make it as a side dish, make it as a main dish. Just make it. Get the recipe for butternut squash lasagna!
Brussels Sprouts Salad with Mache and Tarragon Vinaigrette
Here's a way to serve brussels sprouts without having to take up oven space. This is an especially easy Thanksgiving recipe if you are not hosting, but assigned to bring something, as it assembles easily right before dinner. Get this salad recipe!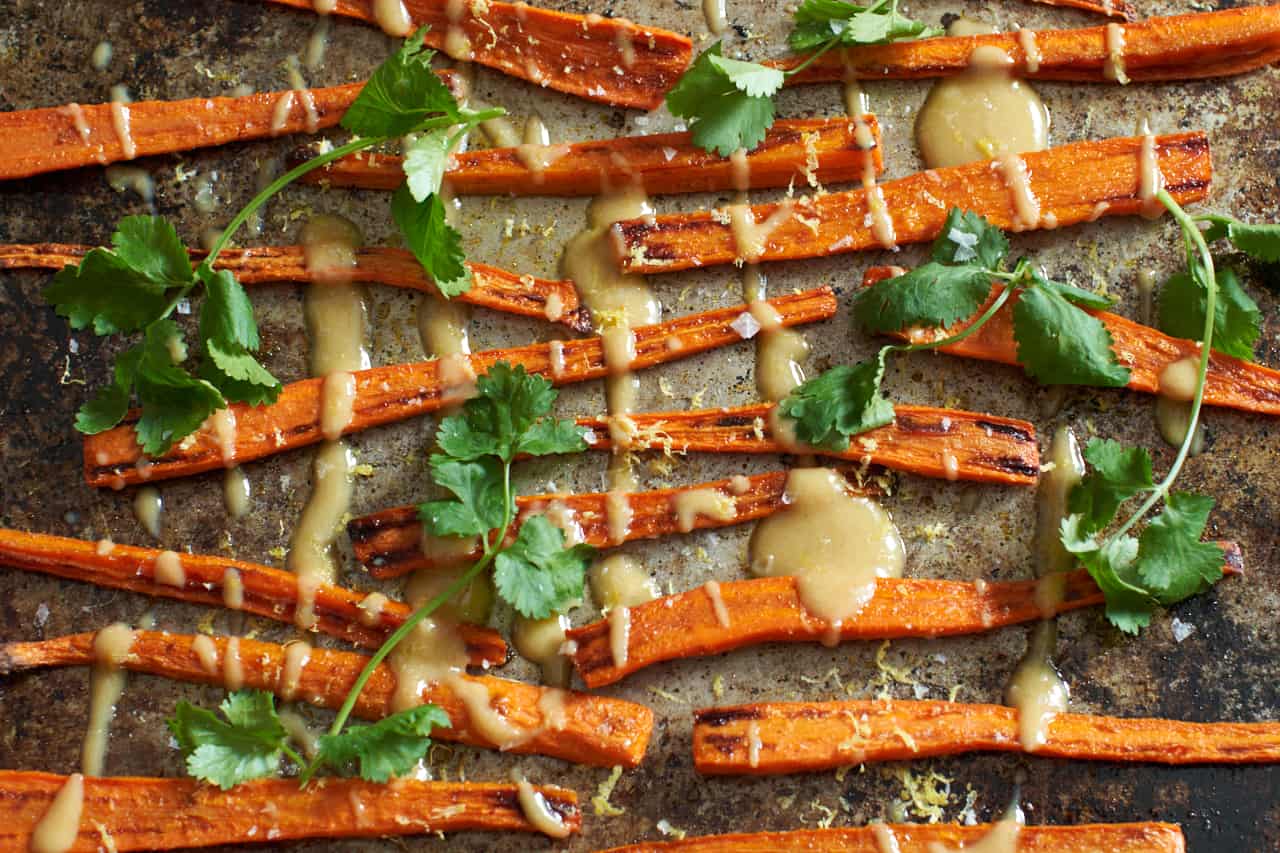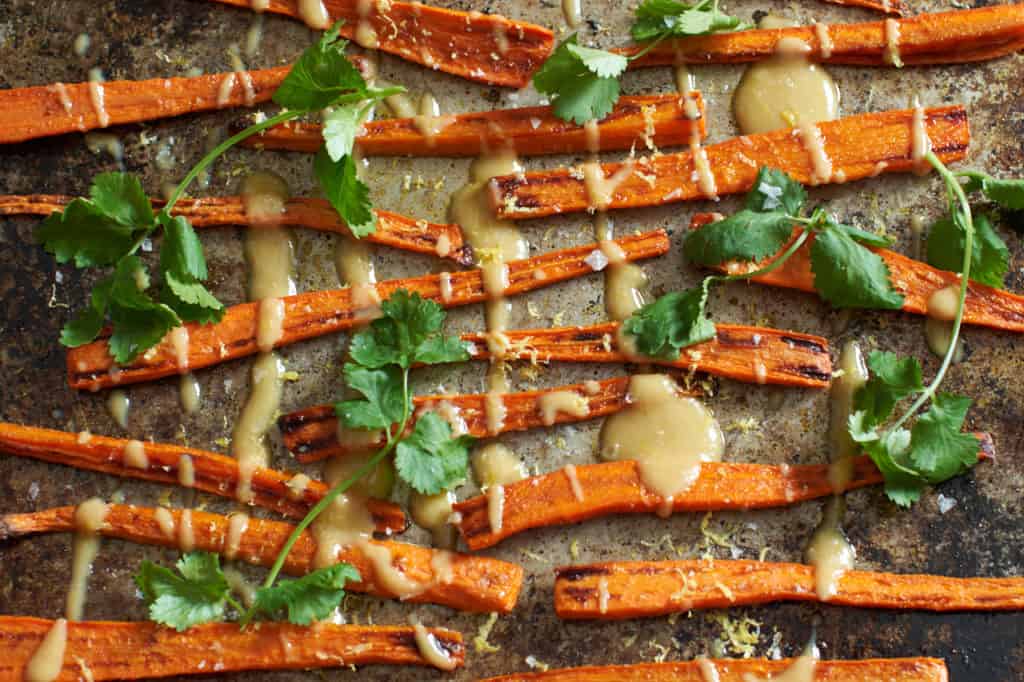 Oven Roasted Carrots with Tahini Sauce and Cilantro
Simple, simple, simple! You barely have to cut the carrots, just slice in half. Whisk up the sauce in a bowl and ya done! These are great at room temp, so no worries on oven space. Get the recipe for roasted carrots!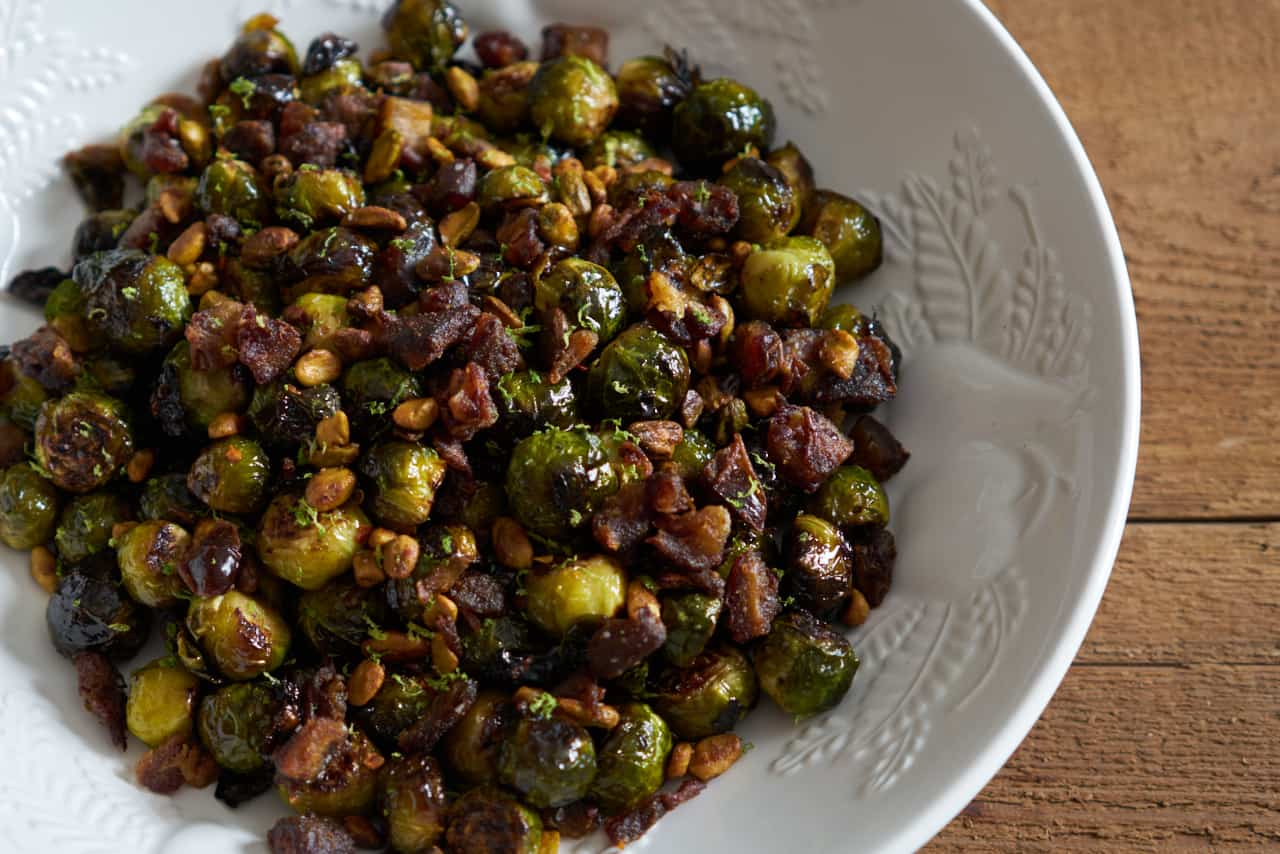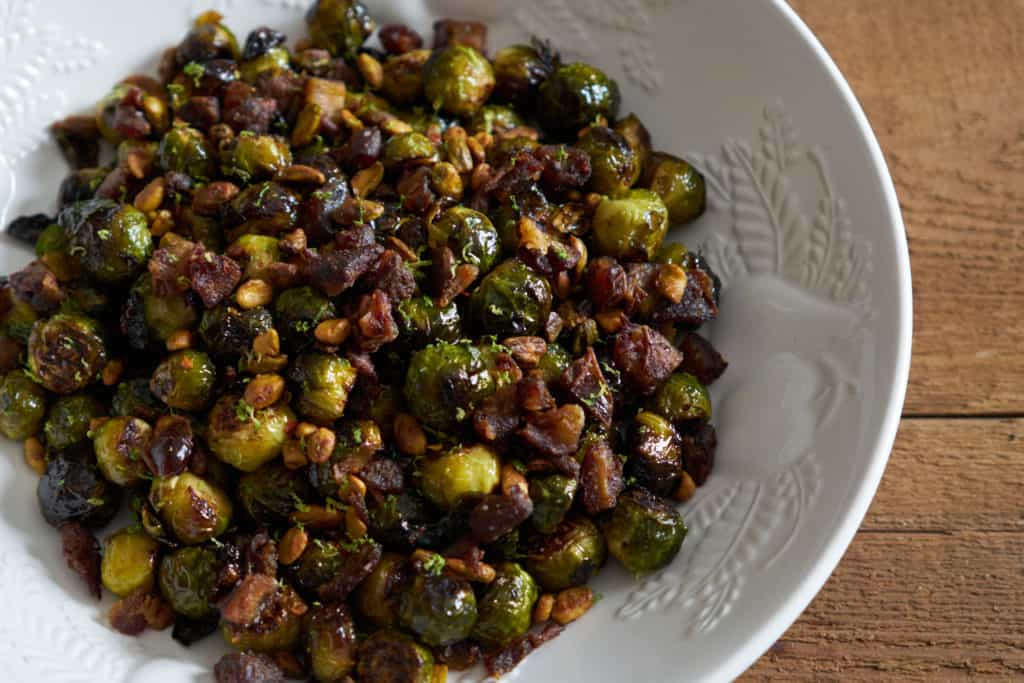 Roasted Brussels Sprouts with Pistachios, Dates, and Lime
Roast these babies whole, because you have NO time for slicing on top of everything else you're doing. If that's not an easy Thanksgiving recipe, I don't know what is. Get the recipe for whole roasted brussels sprouts!
Fresh Green Bean Salad with Red Peppers, Capers, and Herbs
Lighten up the green beans this year. Instead of a heavy casserole, how about a light, fresh salad, full of herbs, that can be served at room temp? Get the recipe for this herby green bean side dish!
Ya gotta keep 'em happy while they're waiting for the main event, and these sweet and spicy nuts will do the job nicely. Make a double batch. You won't be sorry. Get this spiced nuts recipe!