Looking for vegan Thanksgiving recipes that aren't the same old same old? These vegan Thanksgiving sides will wow everyone at the table!
1. Harissa Roasted Butternut Squash Salad with Avocado and Toasted Squash Seeds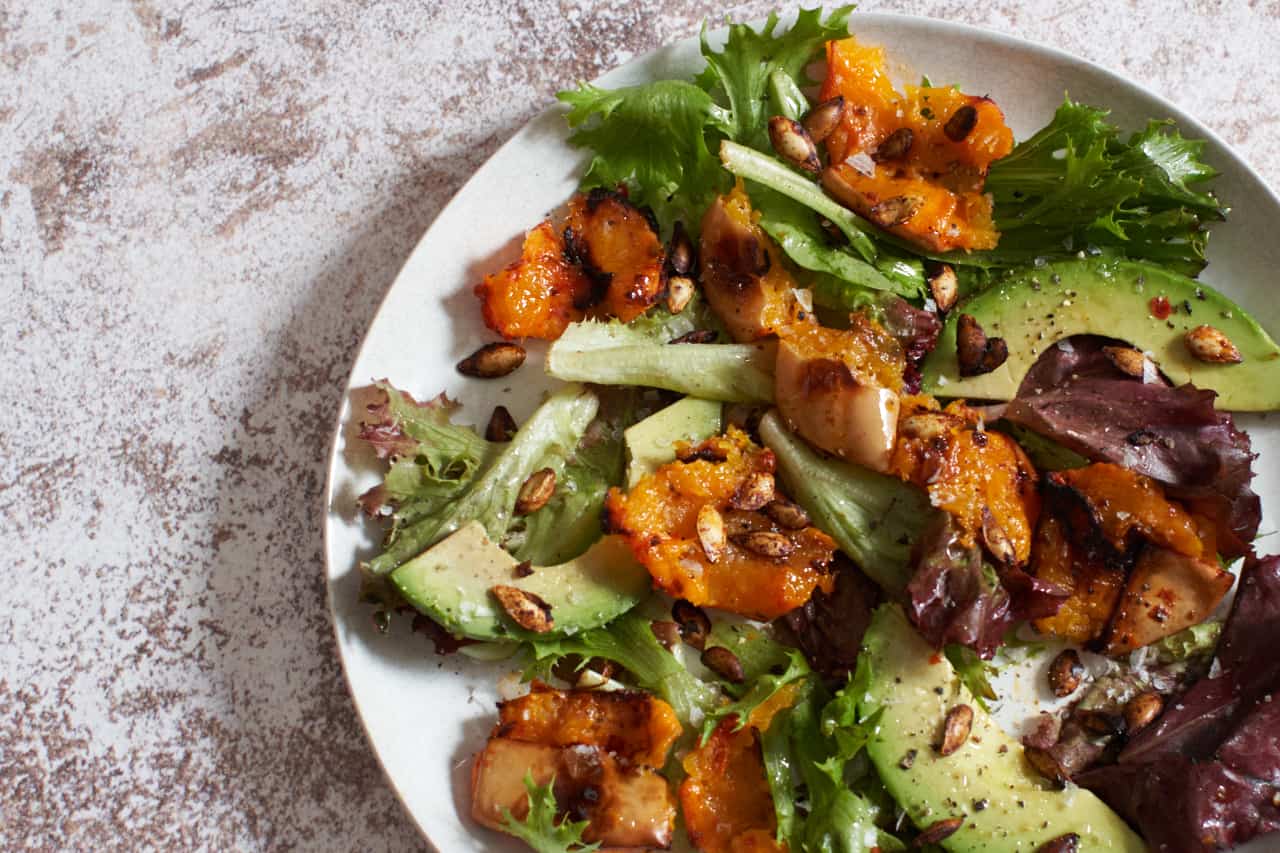 All of the flavors of Thanksgiving, zhuzhed up with spicy harissa! The butternut squash can be roasted a day ahead to save you oven space on the big day!
2. Oven Roasted Carrots with Tahini Sauce and Cilantro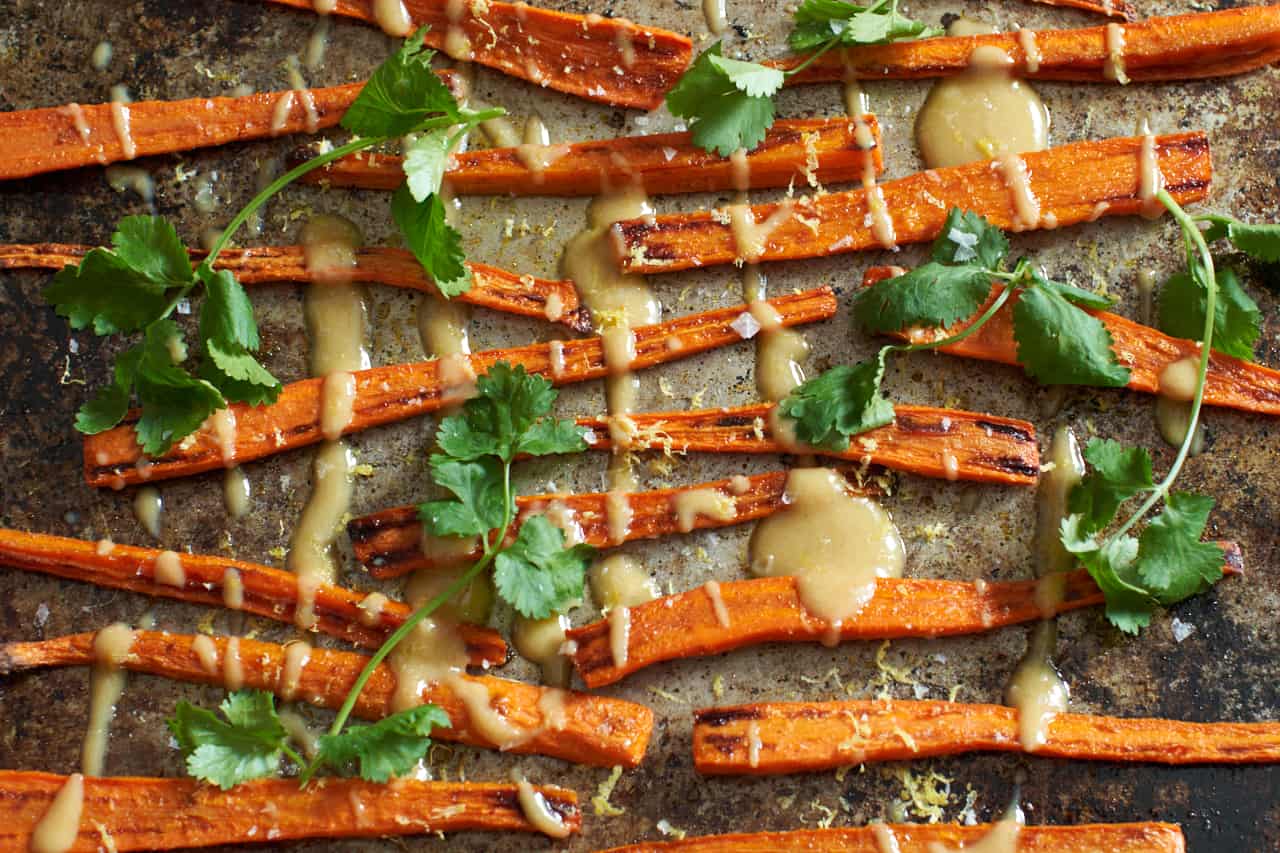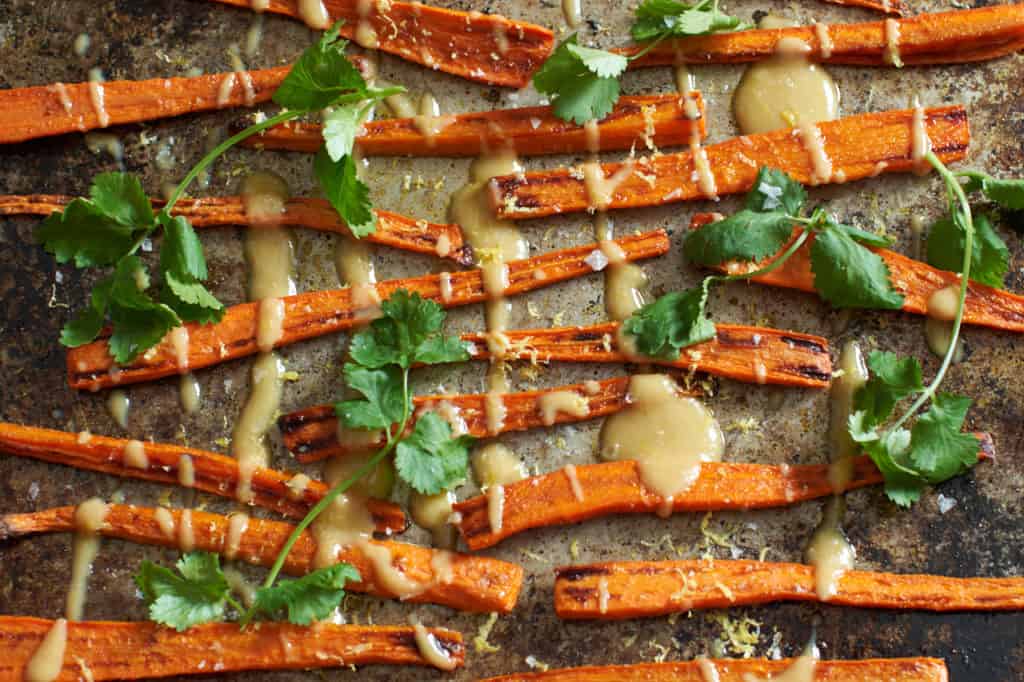 Bring some Middle Eastern flavors to the table with this vegan Thanksgiving side that's so simple to prepare it's almost silly. Just slice carrots in half, whip up a quick sauce and ya done!
3. Ottolenghi Green Bean Salad with Red Peppers, Capers, and Herbs
The fresh herbs in this Thanksgiving recipe will be a big hit with everyone, vegan or not. It's so packed with flavor, you'll want to put that green bean casserole away forever!
4. Sautéed Beet Greens with Garlic and Crushed Red Pepper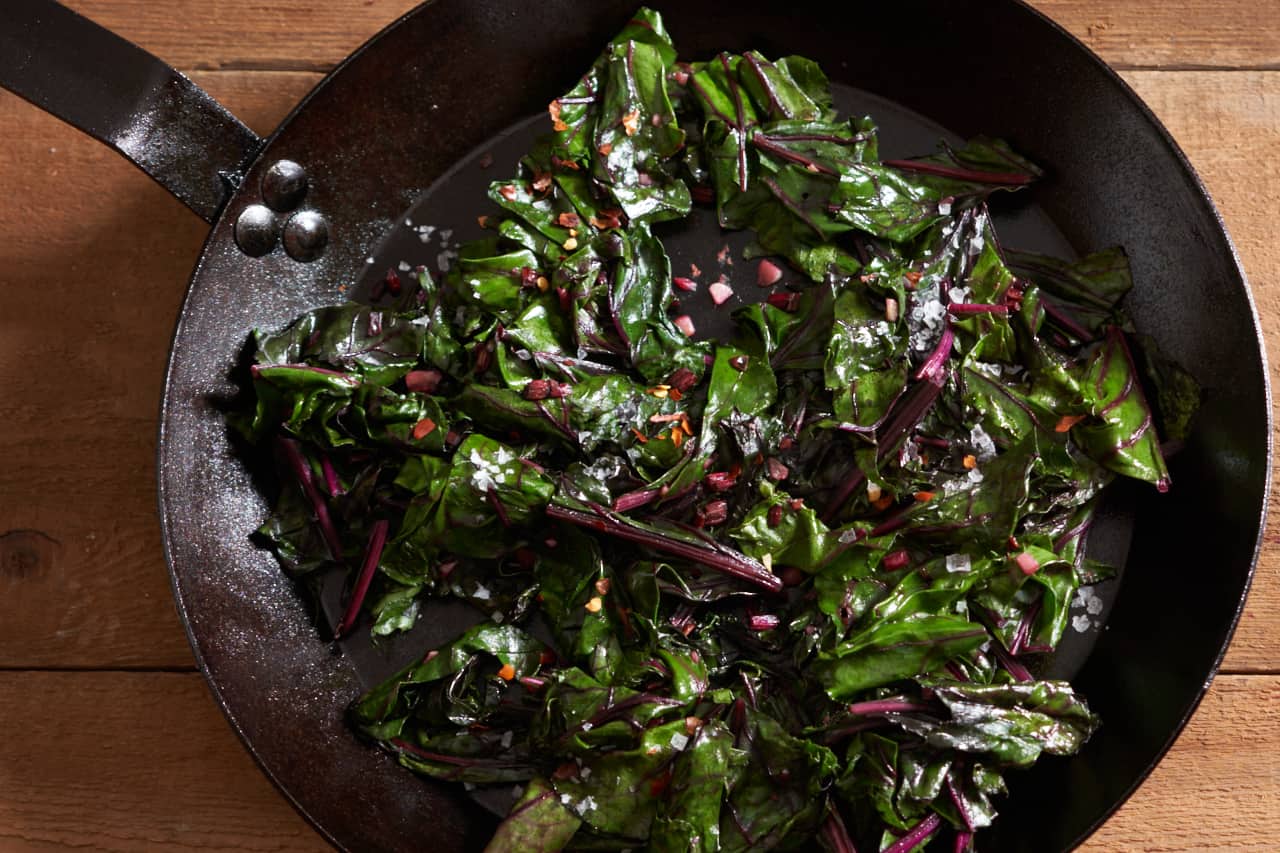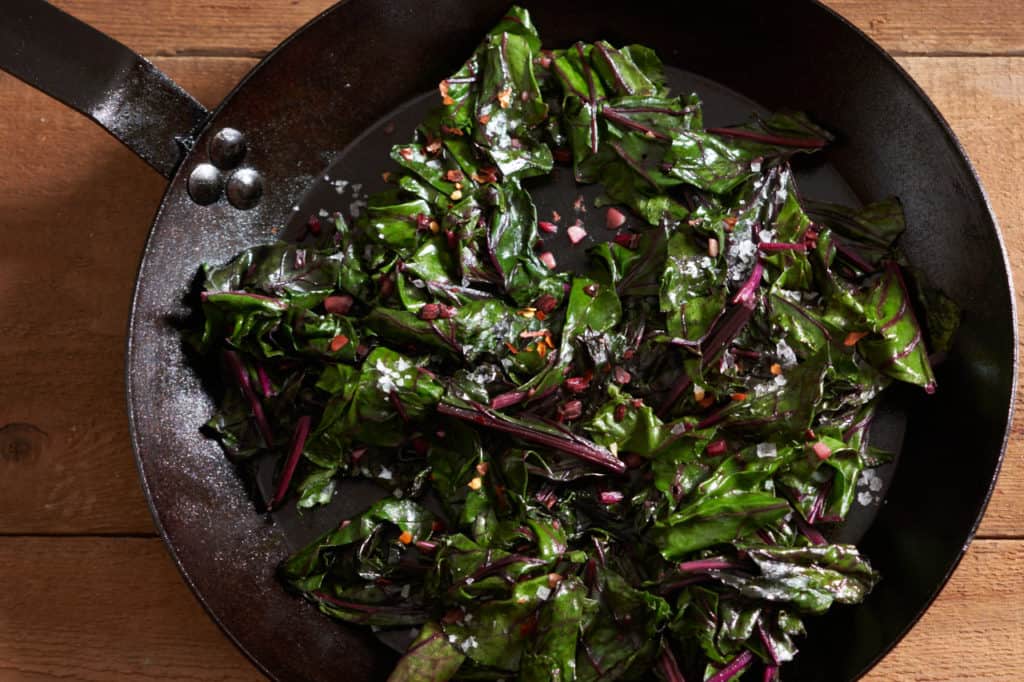 Already roasting beets? Don't throw away the beet greens! They cook up quickly just like swiss chard or spinach! An easy way to get two vegan Thanksgiving recipes from one vegetable!
5. Roasted Butternut Squash with Red Onion, Tahini, and Za'atar
How about you just roast the squash without peeling it? Wouldn't that make Thanksgiving easier? The tahini sauce is so creamy, no one will know this is vegan!
6. Crispy Roasted Potatoes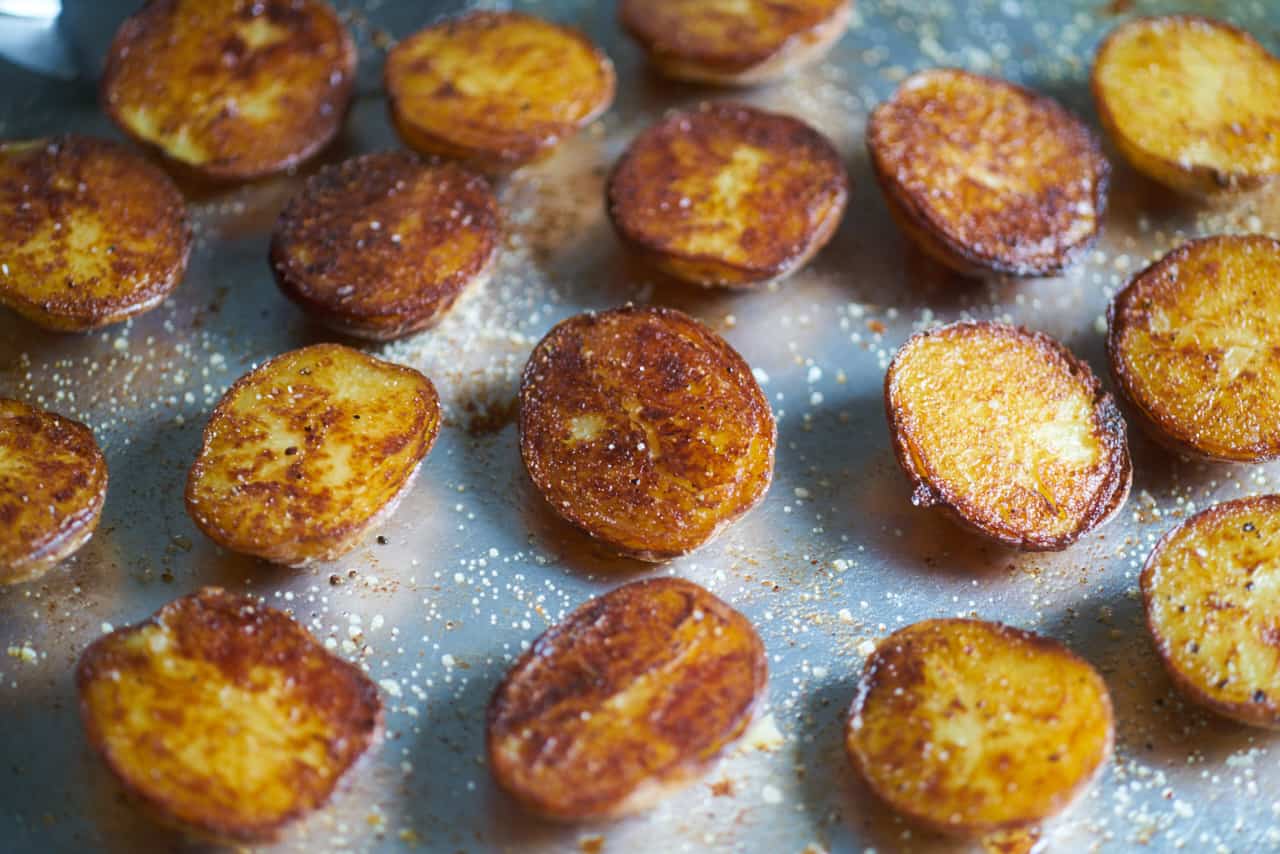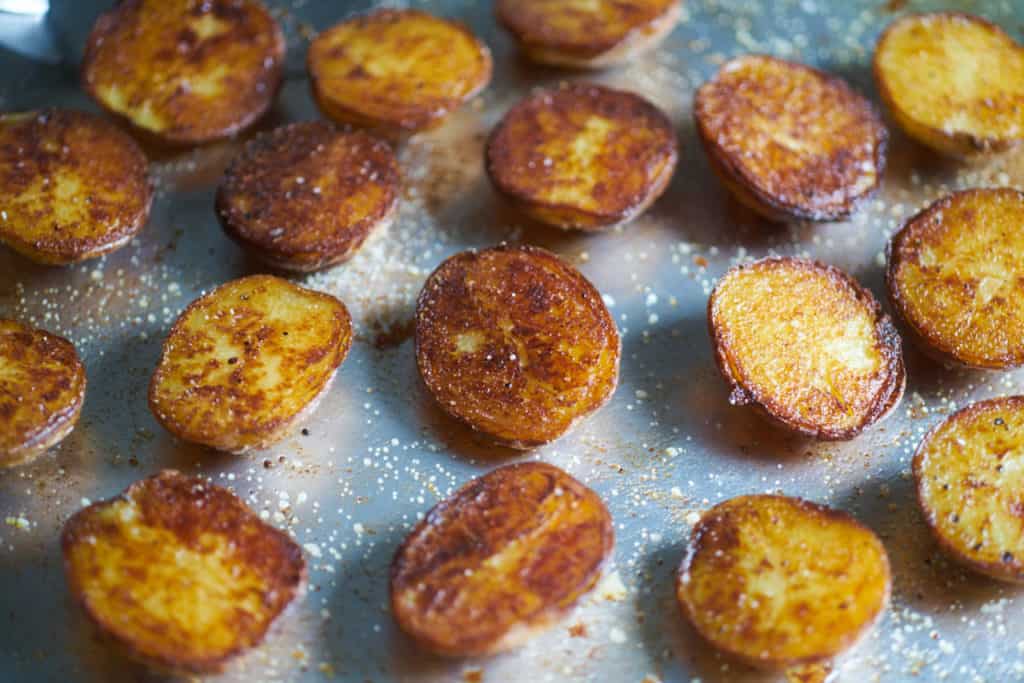 How about a change up to your Thanksgiving sides from mashed potatoes to the crispiest crispy potatoes ever? They are vegan and proud. No butter needed, I promise.
7. Maple Roasted Acorn Squash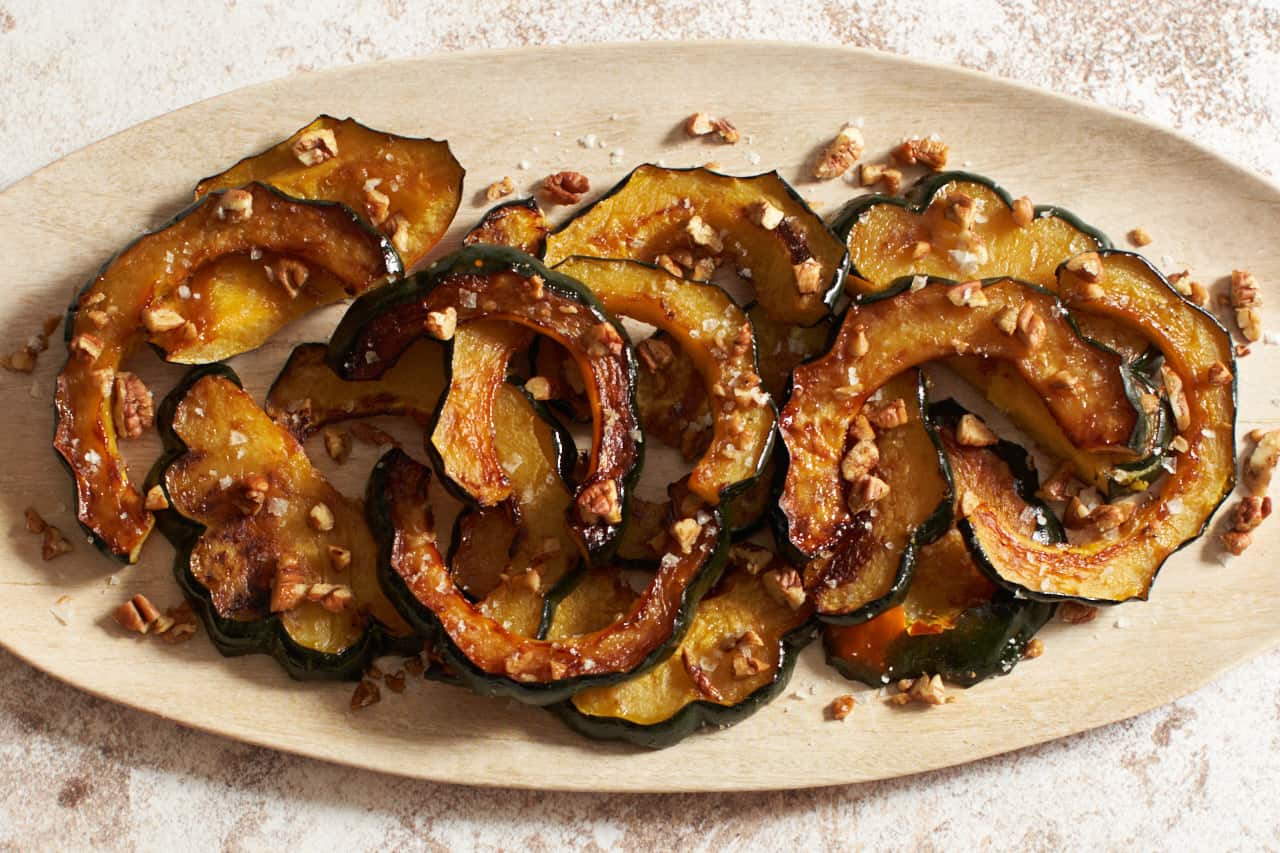 This maple roasted acorn squash recipe is vegan without even trying to be. Just 5 ingredients and cooks in 30 minutes. Easy for you to prepare and your Thanksgiving guests will love it!
8. Fresh Cranberry Relish
What is Thanksgiving without something cranberry on the table? This fresh cranberry relish is a no-cook vegan side dish that's also low in sugar and can be made ahead. Bring it on!