These easy appetizers only use a few ingredients, and you probably already have them in your pantry.  Last minute appetizers to get you out of the kitchen and into your party clothes in no time!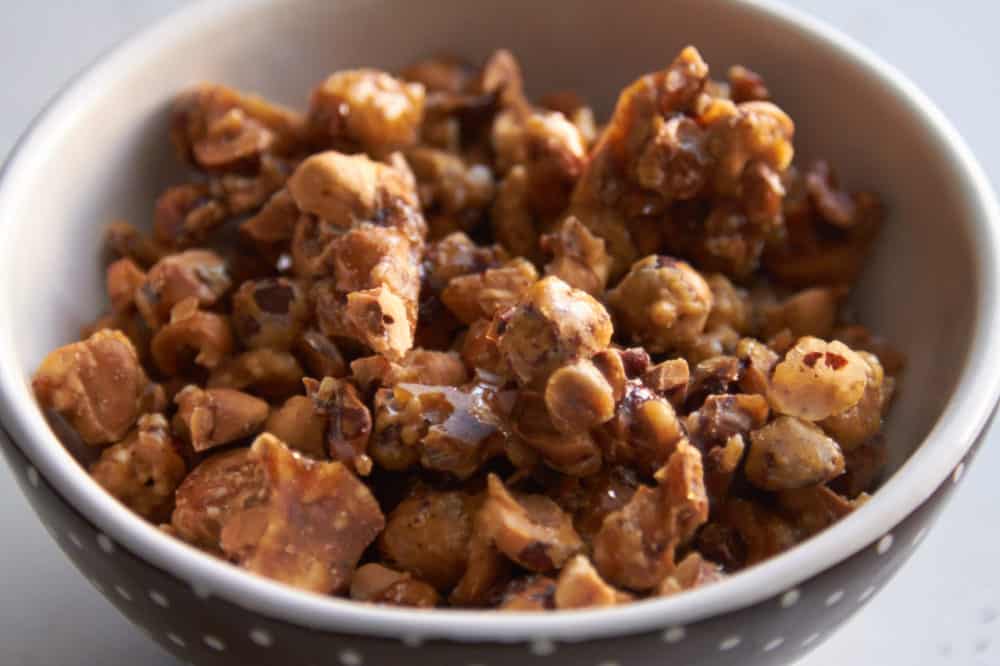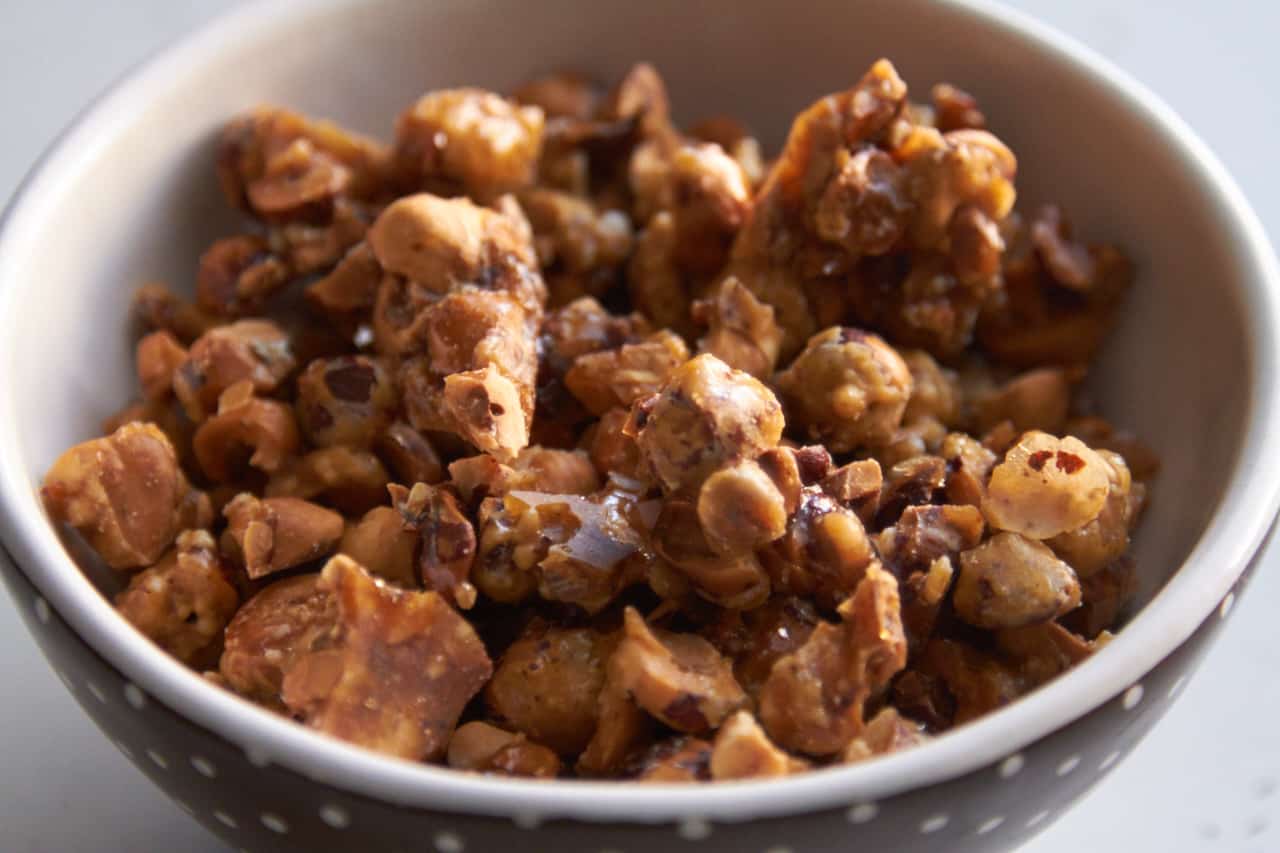 With just two ingredients, you can create a little magic. Sugar and hazelnuts combine to make an elegant little cocktail nibble. I especially like these with Champagne! An easy appetizer that adds a little sweetness to any party.
This probably tops the list as easiest of the easy appetizers, because it only has one ingredient! Just shred up some real parmigiano reggiano cheese, pop it into the oven for less than five minutes, and you've got a cheesy, flavorful party food.
One of the keys to easy appetizers is making the most of store-bought ingredients. Here, classic potato chips are doing most of the work for you, all you have to do is whip up a quick drizzle of paprika, and you've turned something ordinary into a trip to a Spanish tapas bar.
I'm always looking for easy appetizers that are a little bit different with unexpected flavors. This dip recipe is a twist on Spanish romesco - a sauce made with roasted red peppers and almonds. You can whip this up in the food processor and then just put into a bowl and serve.
Here's another way to let the store-bought ingredients do the heavy lifting. Bruschetta is one of the best easy appetizers, because there are an infinite amount of choices for ingredients. Hummus, goat cheese, olive tapenade, you name it. Pick your favorite flavors and go to town!
When it comes to easy appetizers, you could just put out a bowl of mixed nuts and be done. But with just a little effort and a few spices, you can take that cocktail snack to the next level. These spiced nuts are a little sweet, a little spicy, and a lot addictive. Make a double batch!