These easy appetizers only use a few ingredients, and you probably already have them in your pantry. Last minute appetizers to get you out of the kitchen and into your party clothes in no time!
Spicy Black Beans with Cheddar, Garlic, and Chipotle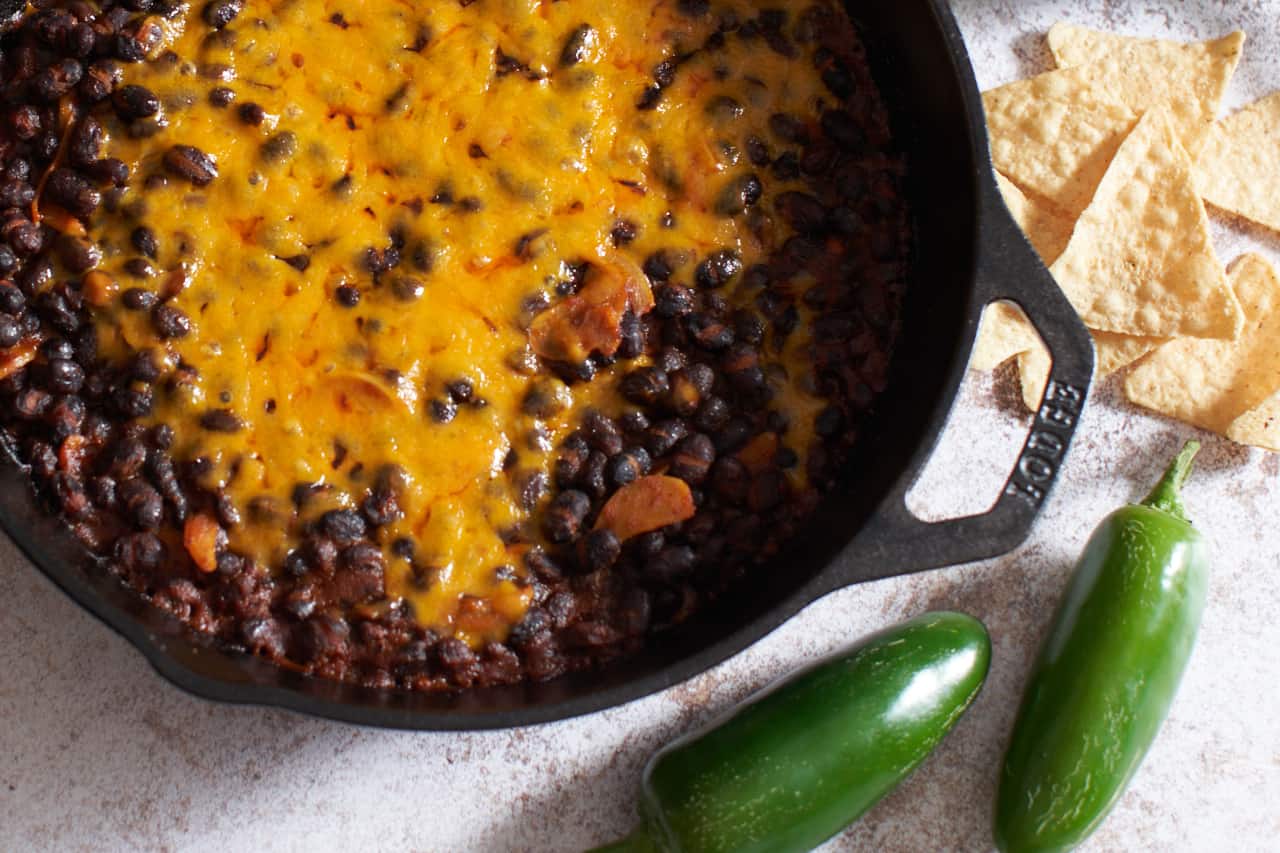 Is it dinner or is it dip? Yes! Scoop these cheesy beans onto tortilla chips and put out all the fixins for a nacho bar. Ready in about 15 minutes. How can you say no to that?
Candied Hazelnuts
With just two ingredients, you can create a little magic. Sugar and hazelnuts combine to make an elegant little cocktail nibble. I especially like these with Champagne! An easy appetizer that adds a little sweetness to any party.
Gluten Free Cornmeal Madeleines with Bacon, Sun Dried Tomatoes, and Basil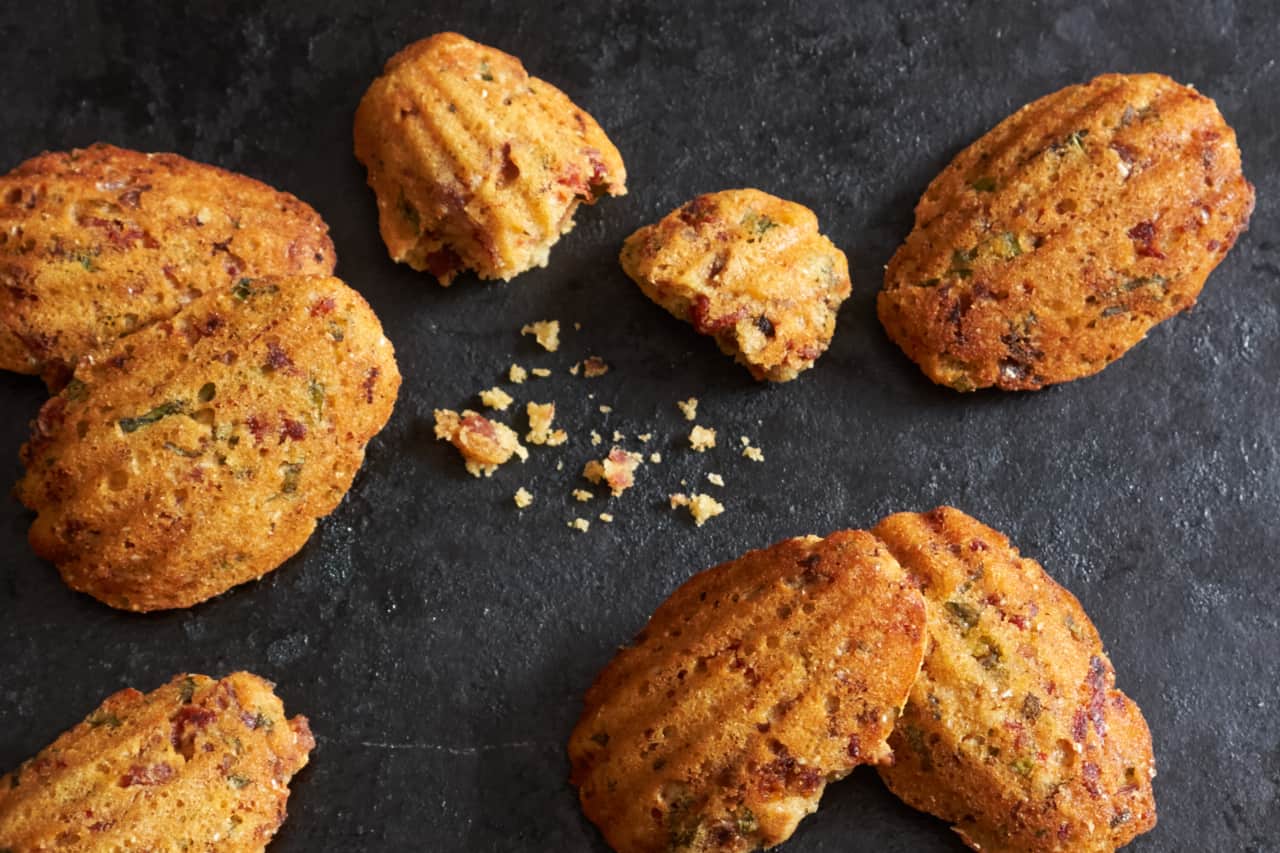 Yes, these really are easy to make at the last minute. They bake in less than 10 minutes! Just mix up the batter in a bowl, put them in the pan and voilà! Like elegant little corn muffins filled with yummy things. I recommend making two batches, these go fast!
Parmesan Crisps (Frico)
This probably tops the list as easiest of the easy appetizers, because it only has one ingredient! Just shred up some real parmigiano reggiano cheese, pop it into the oven for less than five minutes, and you've got a cheesy, flavorful party food.
Oven Roasted Nuts with Rosemary, Sage, and Crispy Garlic
Yes, crispy garlic! AND fried sage leaves. This is not your average bowl of nuts. The garlic and herbs fry up in no time, all you have to do is mix it all up and put it on the table.
Paprika Potato Chips
One of the keys to effortless entertaining is making the most of store-bought ingredients. Here, classic potato chips are doing most of the work for you, all you have to do is whip up a quick drizzle of paprika, and you've turned something ordinary into a trip to a Spanish tapas bar.
Creamy Roasted Brussels Sprouts Dip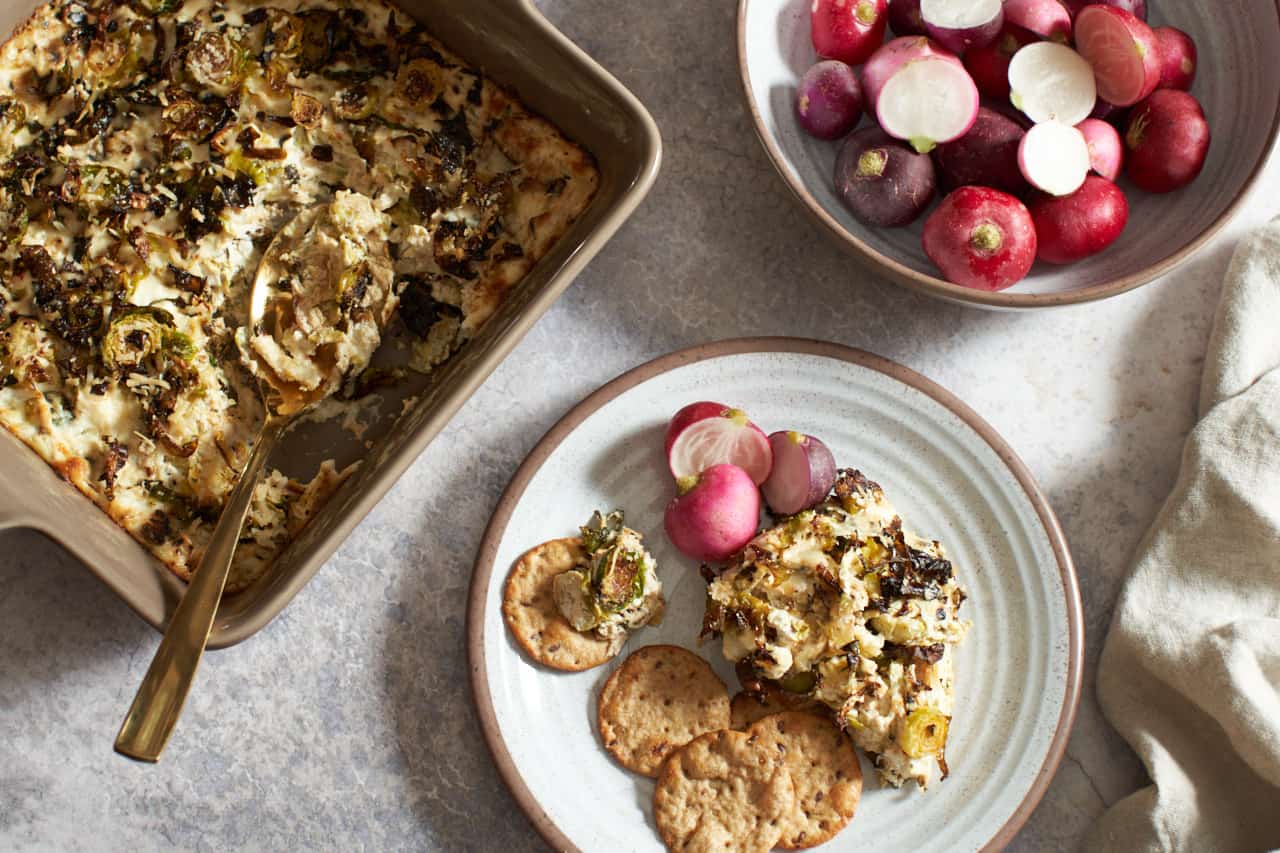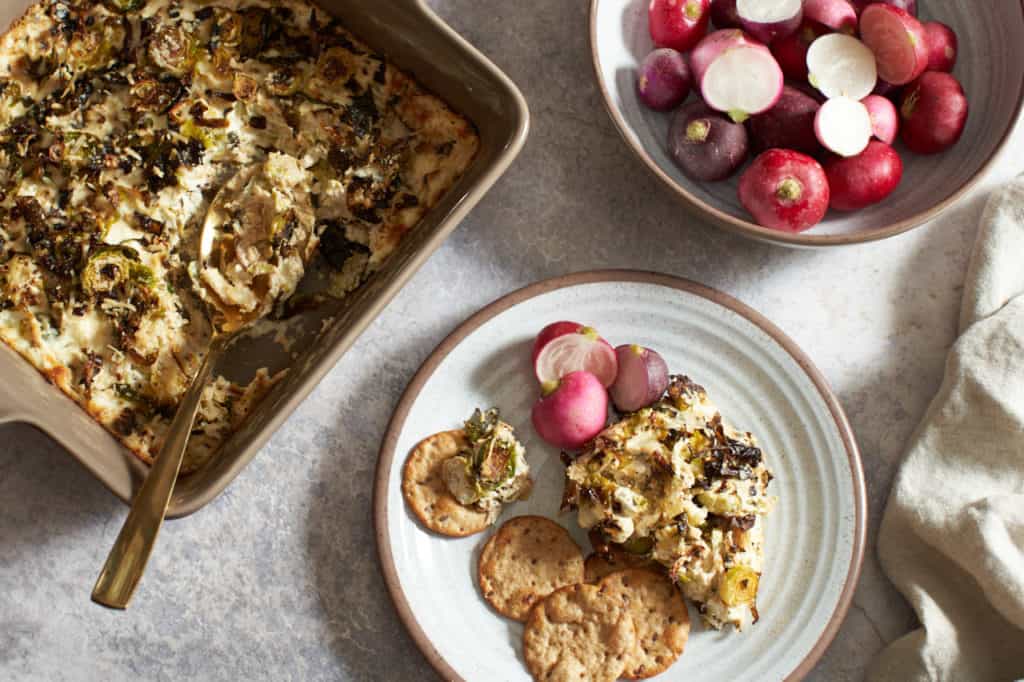 Whipped cream cheese is the key to this easy mixin' dip. No waiting for that block to soften all day on the counter. Bubbly hot dip in less than an hour!
Creamy Roasted Red Pepper Dip
I'm always looking for easy appetizers that are a little bit different with unexpected flavors. This dip recipe is a twist on Spanish romesco - a sauce made with roasted red peppers and almonds. You can whip this up in the food processor and then just put into a bowl and serve.
Crostini Four Ways
Here's another way to let the store-bought ingredients do the heavy lifting. Bruschetta is great because there are an infinite amount of choices for ingredients. Hummus, goat cheese, olive tapenade, you name it. Pick your favorite flavors and go to town!
Spiced Nuts
You could just put out a bowl of mixed nuts and be done. But with just a little effort and a few spices, you can take that cocktail snack to the next level. These spiced nuts are a little sweet, a little spicy, and a lot addictive. Make a double batch!