This creamy red pepper dip comes together in one bowl in just a few minutes. It's one of my favorite dip recipes, and works great for tailgating, potlucks, holiday appetizers, or movie night at home.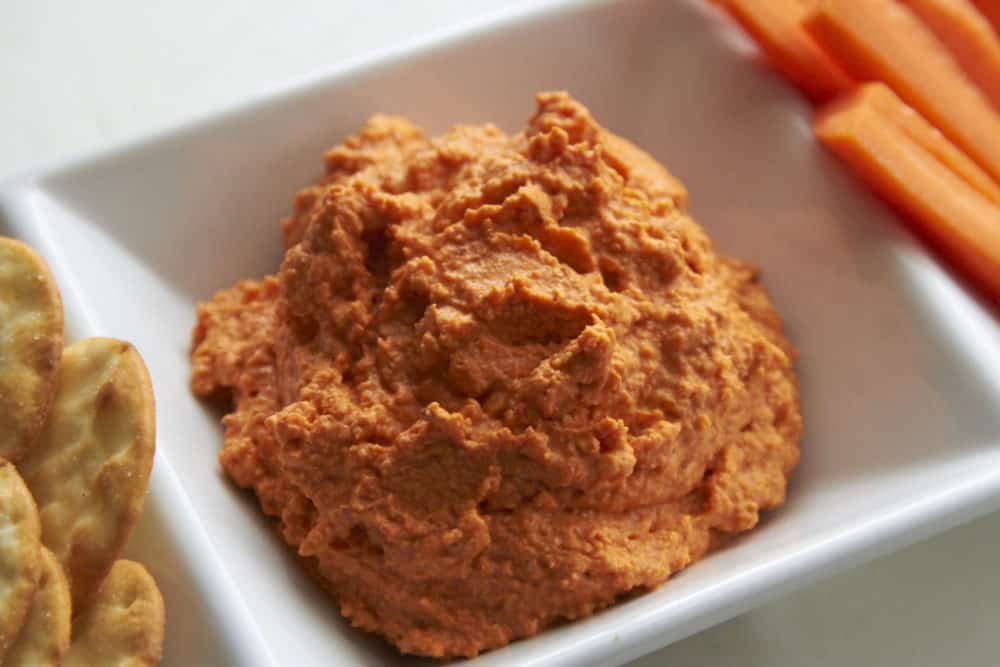 It's a question for the ages: What are you gonna make for that party on Sunday. But not just ANY party on ANY Sunday. THE party. The app-lovin', nacho-face-stuffin', onion dip-tastic event that is the Super Bowl. The Sunday of all Sundays when everyone – football fan or not – prepares to spend an entire day eating themselves into a nacho and chicken wing-induced coma in front of the TV.
But why make the same old stuff? Aren't you getting bored? I mean, how many different ways to make nachos are there, really? And isn't everyone getting tired of the dip recipes they have year after year? This dip is zippy and unique, but also crowd-pleasing, and you can literally make it in five minutes. I'm not kidding. Just give it all a whiz in the food processor and you. are. done.
Inspired by Spanish romesco sauce, it's great with veggies, chips or crackers, you could even put it on burgers or brats. I love the mascarpone cheese because it adds creaminess without adding any other flavor or tanginess like cream cheese does. It lets the other ingredients come through. The almonds give it a nice texture and make you feel like you might be doing one small thing that is actually good for you. I'm not really sure where I got this idea, I was really just trying to think of dip recipes that were as simple as possible that weren't 7-layer dip. Maybe it was all those years working in that tapas restaurant, or prepping for our trip to Spain later this year (!). Either way, this dip recipe will bring a little flair to that table full of old standbys. So let's all try to put Deflate-Gate behind us and just enjoy the game. Or at least enjoy the food.
Related recipes: Spread on Seedy Oat Crackers. Serve alongside Spiced Nuts.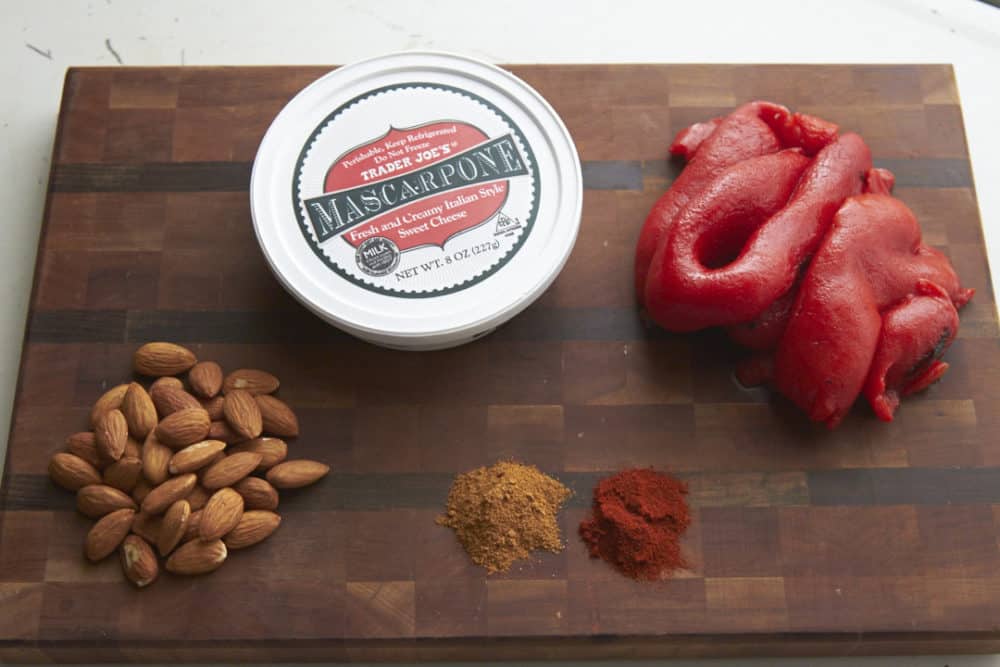 Creamy Romesco Dip
One 12oz jar roasted red peppers (about 2)
1/2 cup almonds, toasted
8 oz mascarpone cheese
2 tbsp tomato paste
1 tbsp sherry vinegar
1/2 tsp smoked paprika
1/4 tsp cayenne
Salt to taste
Add all ingredients except macarpone to a food processor and pulse until combined (I used my mini-one). Check that the spices and salt are to your liking, adjust if necessary. Add mascarpone and process until smooth.
Serve with veggies or Seedy Oat Crackers.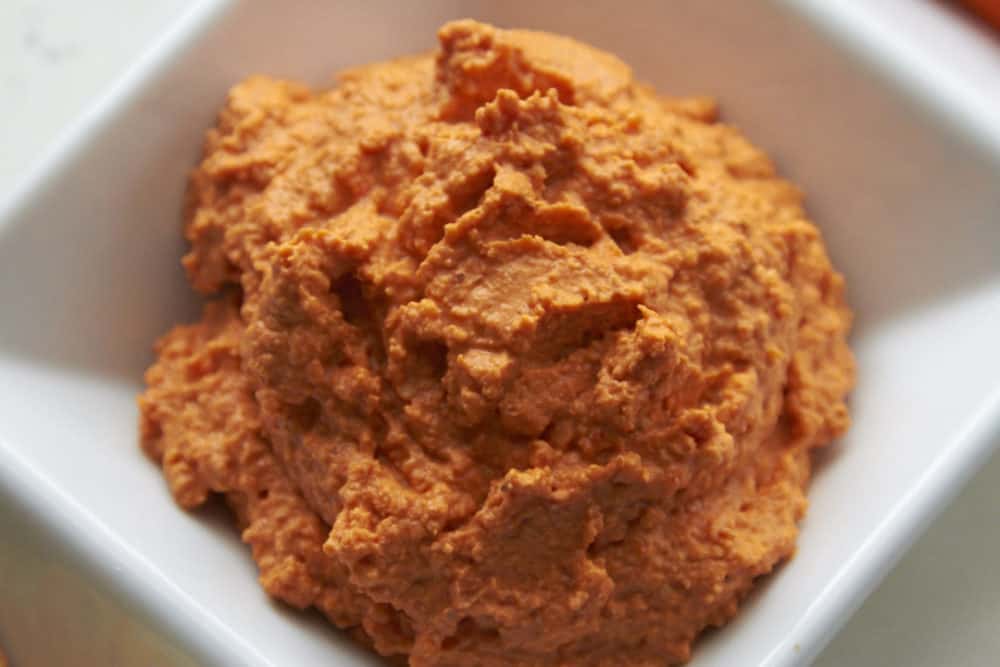 Ingredients
1

jar

roasted red peppers

about 12 oz.

1/2

cup

whole almonds

toasted

8

oz

mascarpone cheese

2

tbsp

tomato paste

1

tbsp

sherry vinegar

1/2

tsp

smoked paprika

1/4

tsp

cayenne pepper

kosher salt

to taste
Instructions
Toast almonds in a shallow skillet over medium heat. .

Add all ingredients except mascarpone cheese to a food processor - a mini one works great. Pulse to combine ingredients. Adjust salt and spices to taste.

Add mascarpone and process until smooth. Serve with veggies and crackers.