From chocolate mousse, to brownies, to a gluten-free chocolate tart, these easy chocolate dessert recipes will satisfy your choco-holic cravings!
1. Gluten Free Chocolate Ganache Tart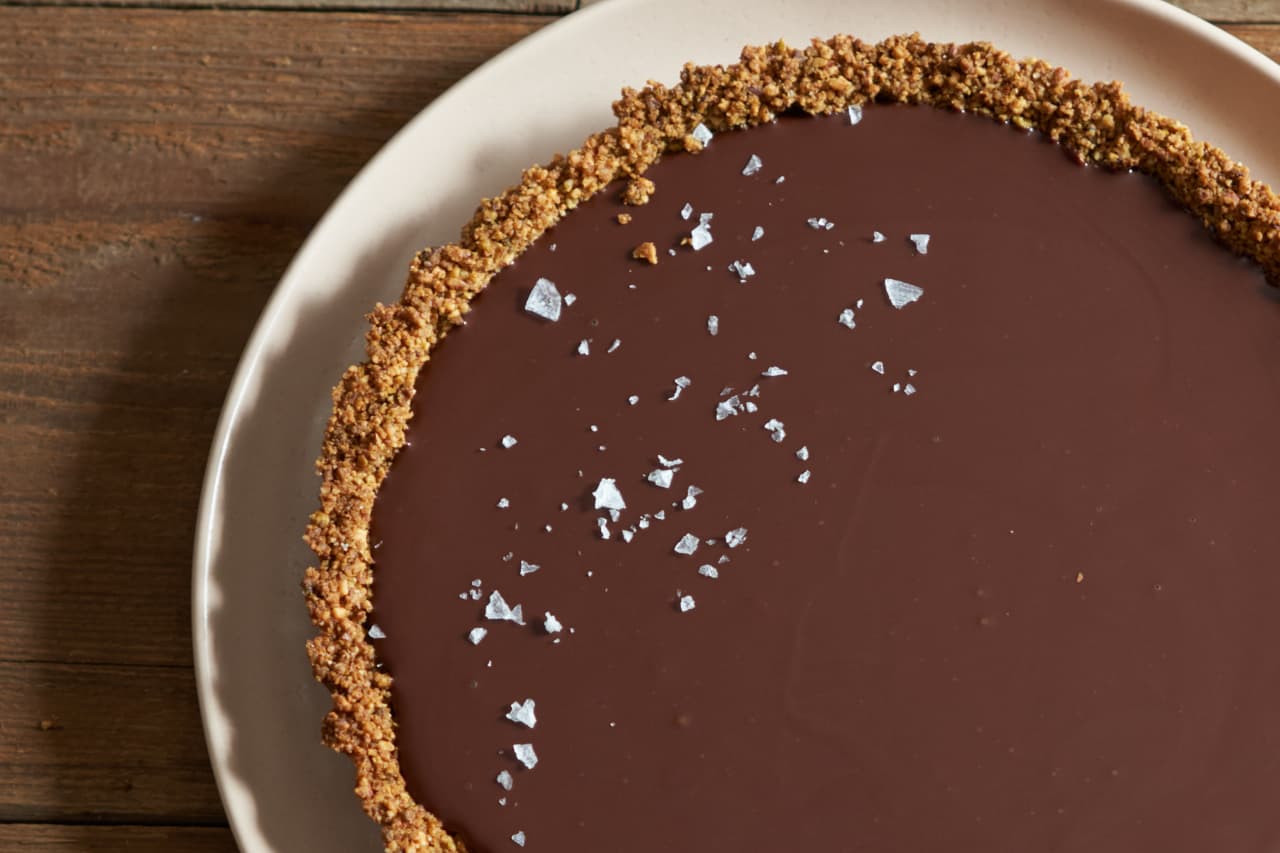 Creamy, rich, dark chocolate ganache sets up quickly in a simple press-in crust made of ground pistachios.
2. Chocolate Mousse
This classic chocolate dessert is surprisingly easy to make. It comes together in less than 30 minutes, the challenge is resisting temptation long enough for it to set up in the fridge.
3. Gluten Free Brownies
These brownies are crazy chocolaty, made with melted chocolate, and cocoa powder, and chocolate chips! Then they get covered in chocolate ganache. A bit of espresso powder kicks the chocolate flavor all the way over the top.
3. French Hot Chocolate (Chocolat Chaud)
This French hot chocolate recipe has a secret...it only has TWO ingredients! A little milk, some chocolate, and a whisk and you're all set for a magical cup of choco-holic bliss!
4. Gluten Free Double Chocolate Hazelnut Cookies
This simple cookie dough is made from egg whites and cocoa powder, resulting in a crisp crackly crust, and chewy chocolate center.
5. Gooey Dark Chocolate Brownies
Brownies are the ultimate easy chocolate dessert recipe and this is one of the simplest brownie recipes you'll ever come across, and one of the most satisfying. Lots of butter makes the chocolate extra gooey.
6. Gluten Free Triple Chocolate Buckwheat Cookies
Why have one chocolate when you can have triple chocolate? Keeping the chocolate chips in the freezer is the secret trick to keeping their structure intact in these shortbread-like cookies.